Email marketing methods that you can finally get excited about.
Writing emails for your business sort of feels like eating steamed broccoli as a kid:
It's gross and I don't wanna!"
I felt the exact same way when I started my business online, too.
I followed the advice I heard on a business podcast and signed up for an email marketing service, but it felt so painful. Growth on my list was slow, and when it came time to write emails to the few subscribers I had, I never knew what to write.
I was also worried about coming across too pushy or aggressive, so for several years I just left my list unattended and continued to pay monthly with zero return on investment.
What a waste. I had no idea what I was doing.
Today though, after years of trial and error, email marketing has become the #1 channel my businesses use to generate an income online.
I finally found the right way to do it, and it changed everything.
My list grows by hundreds every single day. Emails are automatically being sent to teach, serve and build trust with new subscribers, and every day more sales are coming in.
It works like magic.
And not only that, I never have to worry about being too pushy or sleazy. When you do email marketing right, you can actually get thanked for the emails you send—even the ones that sell something.
I know you want to help more people, or else you wouldn't be here. I also know you want to make sure that you spend your time and money on segments of your business that can actually have a clear return on investment.
That's why I'm excited to share with you that I've put together everything my team and I know about email marketing into one easy-to-follow, step-by-step course, Email Marketing Magic.
Here's How Email Marketing Magic will help you
You'll start from the beginning
We start from the beginning to set you up for success. Even if you have an email list already, most people overlook some key items that affect how emails show up in people's inboxes (or even if they show up at all).
You don't have to be a great writer
If you're not a great writer, I've got you. I've included all kinds of email templates that you can use in different parts of your business. Just copy and paste so that you can move on.
Easy to follow videos
I walk you through the entire process with step-by-step videos so that even if you're the most technologically challenged person in the world, you'll be able to get things done. This course is done at your own pace, but I do push you (in a friendly way!) just enough.
Learn what makes your audience happy
Instead of worrying about unsubscribes and people who complain, you'll learn how to send emails your audience actually WANTS to read, even if you're selling something.
Focus on simplicity over complication
Simple. Simple. Simple. I'm all about keeping things simple. Email marketing can turn into a giant complicated nightmare, but that does no one any good. I help you leverage the strategies with the biggest ROI with the least amount of overwhelm. This isn't push-button easy (if it were, you'd have it all figured out already), but I simplify and reduce the overwhelm as much as possible so that you can finally take action and make emails work for you.
You don't have to go it alone
Along with instant access to your course materials, you also get access to a community of other students, as well as access to me during office hours once a week, all for no additional recurring payments.
Advice that grows with you
As your business expands, you can venture into the more advanced areas of the course to help you take growth, monetization and automation to new levels.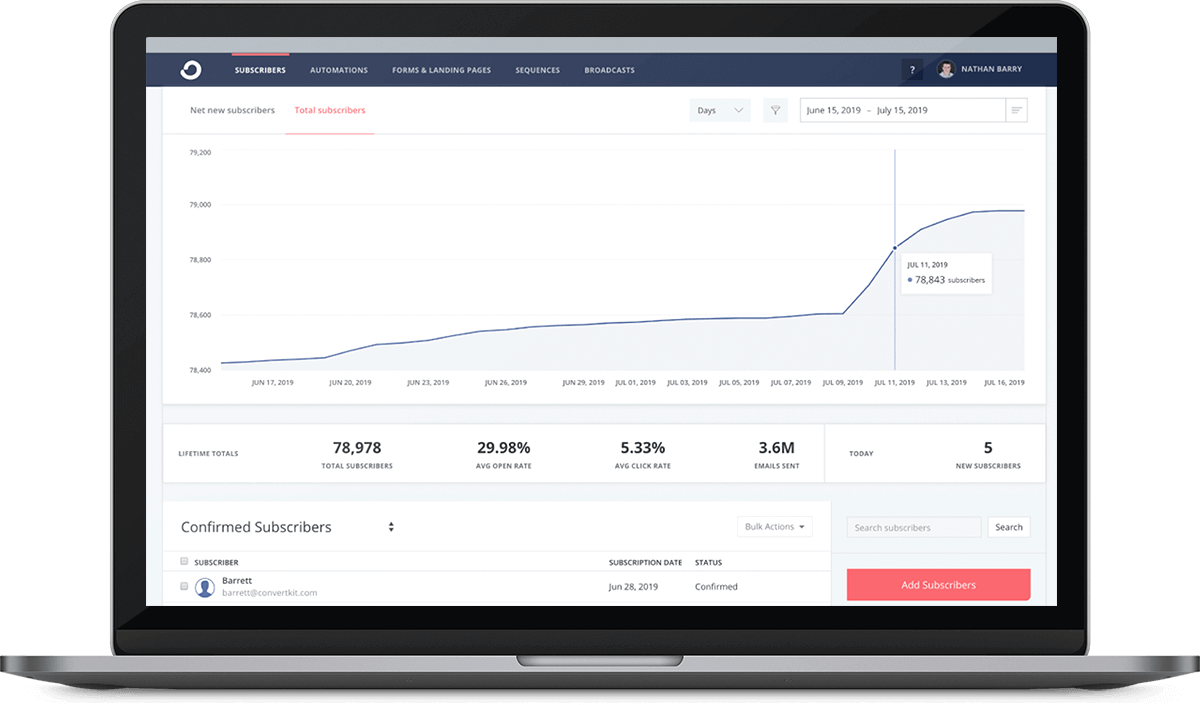 Learn to Use ConvertKit
ConvertKit is my favorite email service provider because it strikes a balance between being easy to use while still giving its users access to powerful automation. All step-by-step videos in the course use ConvertKit. You don't have to use ConvertKit to succeed with this course, but it is who we recommend.
What others are saying about Email Marketing Magic
Mattia
Thank you for this course, Pat! I have prior experience with e-mail marketing,
and for me, there are lots of moving parts. Your course and teaching style gives me a certain structure to re-launch and structure my marketing effots and warm-up my list again. Very good teaching style, calm and clear. Thank you!"
ASL Teaching Resources
Due to the COVID-19, I'm encouraged my email list may be the best things I have going for me.
I have put into action sequencing emails in new ways and I will attempt to figure out how to purge my list with MailChimp. Loving this course...huge benefits all the way through and I especially appreciate seeing your examples."
Marcey
OMG. This has been such a valuable course.
I'm so glad I switched to ConvertKit and doing that in conjunction with your course has totally changed things for us. Thank you!"
Sheila
I'm so grateful I found this course. I'm beginning to understand how to make the magic happen!
Fabulous, clear and just right pacing so far. Rock on for all of us!"
It's time to make email work for you
Today, we're running a special deal for Email Marketing Magic. You'll get it at a lower than retail price, but more than that, you'll finally take the first step to making email marketing something that you look forward to, and not something you dread.
Click the button below to get started. The special deal is only available until Tuesday, September 14th, so be sure to take action now.
Purchase by March 10 at 11:59 PM PT to get a special bonus
Bonus
Click and Convert Workshop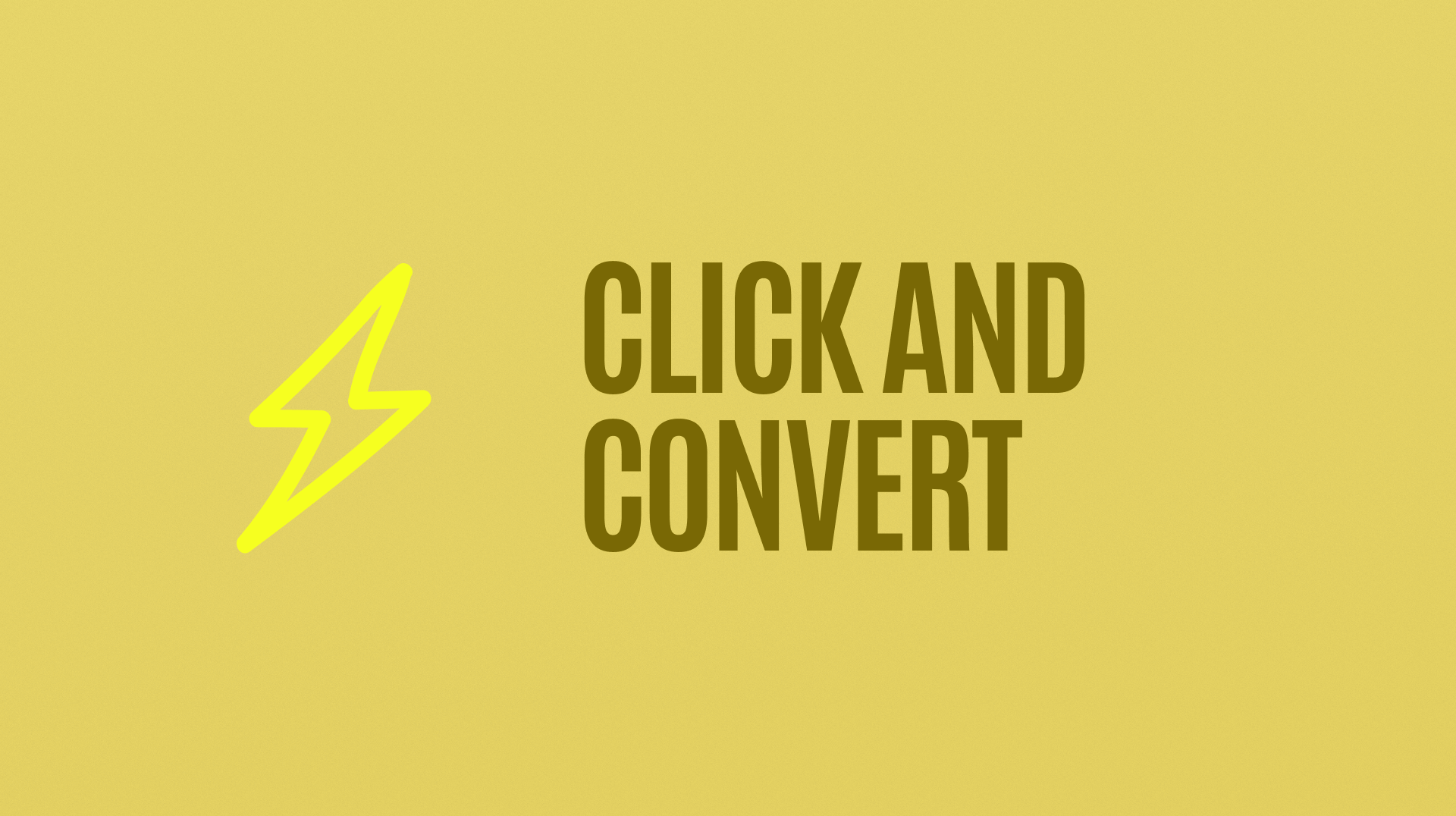 This video workshop teaches you how to Click and Convert will teach you how to write titles, headlines, and subject lines that get clicked, increase your impact, and help scale your business faster.
You'll learn how to draw your audience in—without resorting to clickbait.
How this course sets you up for success
When you're setting up something technical, like email marketing, you're bound to have questions, and we're here to support you:
Weekly office hours with Pat Flynn
Sometimes you just need to ask the teacher a question. We get that and we won't leave you hangin! That's why I host a weekly Zoom call that's only available to SPI course students. Get your questions answered and learn from the questions of the other course students. Call replays are also available inside the SPI Academy community that you will have access to! More on that below.
Access to the private SPI Academy Circle community
Can't wait until office hours? Ask your question inside the SPI Academy!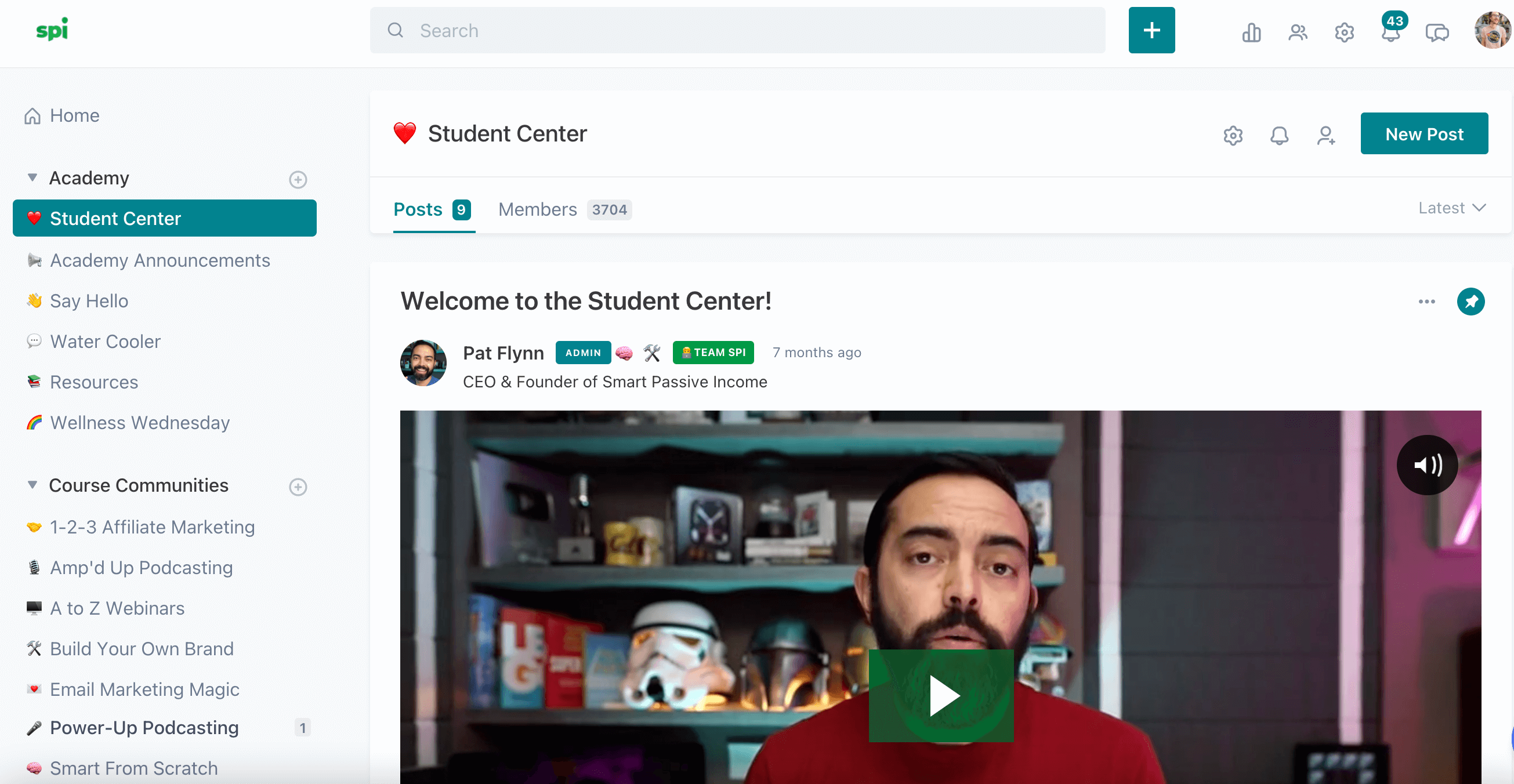 The SPI Academy is our private student community—the place where you can ask questions when you're stuck and share ideas to get honest feedback from other entrepreneurs like you.
First-time course students also receive a free one-month trial of our brand-new Learner Community, our paid community for people who are in the process of building their business. You'll get access to online events and discussions geared toward growing an online business.
The Academy is hosted on the Circle platform and moderated by Team SPI; this is not a Facebook free-for-all. You'll find instructions inside the course for how to join using your course login.
Meet Your Course Guide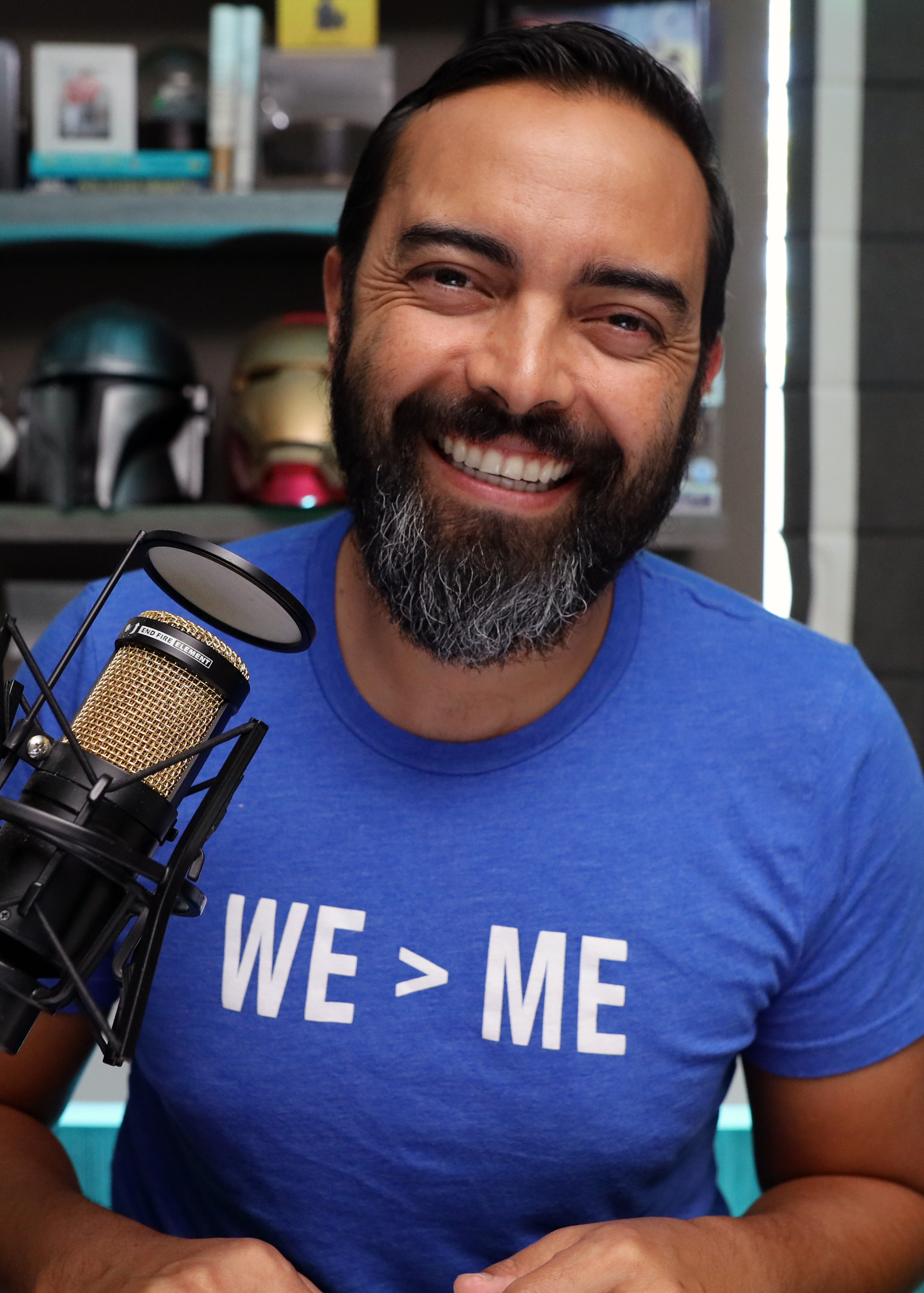 Hi, I'm Pat Flynn.
If you're an entrepreneur, podcaster, youtuber, blogger, course instructor, consultant, coach, author or any other creator who is building an audience, I can help.
Ever since I was let go from my architecture job in 2008, I've run my own businesses, and it didn't take long for me to realize just how important email marketing was to the equation of building a successful business.
In fact, I've gotten to become so obsessed with email, that I actually became an advisor to an email marketing company, ConvertKit, in 2014. Since then, it's become an even bigger focus of mine, and on SmartPassiveIncome.com, it's no longer just me - I have a whole team of people whose focus is delivering value through email so that we can help the most people possible.
I've generated a few million dollars online since 2008, and I can safely say that email marketing has had to do with almost all of that income. I'm excited to share with you what works, and what doesn't, and help you finally get a grasp on this thing that most people try to avoid. It can make all the difference.
If anything, do email marketing for this…
Whether you take advantage of this offer or not, please make sure you read the following.
Email marketing is about more than just building a list and selling to it. As I'm sure you know, it's about connection. Real connections. There's a human on the other end of every single email you send. But there's even something more than that, and it has to do with insurance.
If you're building an audience on any other platform: Instagram, Facebook, TikTok, YouTube, LinkedIn, or anywhere else, you're taking a huge risk if you're not focusing on building your email list. A change in an algorithm, or a new business plan from those platforms can turn what you've built on it's head overnight.
I've seen it happen before, and the regret is always the same: "I wish I focused on building my email list."
I don't want that to happen to you, so unless you're 100% confident that you can control the communication that you have with your followers and subscribers, I invite you to invest in Email Marketing Magic, and have both the success, and peace of mind that comes with an email list.
Invest in something that makes sense, and join Email Marketing Magic today.
Let me take all the risk with my
Iron-Clad, 100% Money-Back Guarantee
If you buy Email Marketing Magic and don't believe it's worth every penny, I'll promptly refund your money—no questions asked. No hassle. You have my word.
Just contact our customer support at [email protected], and we'll promptly refund your money if it's within 30 days of your purchase date.
My Honest Disclaimer:
Hi. Pat here. I want to make sure you understand this is not a get rich quick scheme. The results I've achieved are not typical, and your results will vary significantly. I've put in years of effort, and have been very fortunate. Not all businesses succeed, and this product will not guarantee your success. This offering is an education tool. Always remember that running a business involves risk. Some businesses succeed, and some fail. Any testimonials are real and valid, but are not guarantees you will obtain the same results.
You should assume that any links leading you to products or services are affiliate links that I will receive compensation from just to be safe. Having said that, there are millions of products and services on the web. I only promote those products or services that I have investigated and truly feel deliver value to you.
© 2022 SPI Media LLC