Power-Up Podcasting®
A step-by-step course to launch a successful podcast that gets found and grows your online brand
Learn to podcast the smart way
With Pat Flynn
So you'd like to start a podcast? Awesome! Starting a podcast is one of the best ways to build an audience and grow your business (even from scratch), but the process for getting started can feel daunting.
What equipment and software should you use? How do you land interviews with big-name guests? How do you get your show loaded into Apple Podcasts? And even after your show goes live, how are you going to make sure people find it?
I'm going to help you cut through the confusion—to not only learn how to properly plan and launch your podcast, but make sure it gets found, too.
In Power-Up Podcasting®, I'll walk you step-by-step through the entire process of launching a great podcast. With high-quality videos (that aren't too long) and examples along the way, you'll have your new podcast up and running in no time, so you can start growing and delighting your audience.
Your audience is waiting to hear from you.
Here's what you'll learn in Power-Up Podcasting®
The how and why of podcasting
You'll gain a deep perspective on how and why podcasting works for both you and your listeners—learning how to create a show that both satisfies your need to create and inspires your audience to listen week after week.
Mastering the technical elements
We'll walk step by step through the technical setup, including equipment and software recommendations that won't break the bank. You'll get the know-how required to hit the airwaves like a professional, including an in-depth understanding of podcasting equipment, voice recording, audio editing, interviewing, mp3 tagging, hosting, and publishing.
Setting up your website, show notes, and more
I'll teach you how to get your show published, including developing show notes, finding a website or blog for your podcast, submitting your show to iTunes, and creating accurate transcriptions of your episodes.
How to launch your podcast with an unforgettable bang
Learn how to effectively promote and market your launch on social media, guest on other podcasts in similar niches, write amazing blog posts that draw in listeners when your show launches, and maintain your podcasting brilliance for years to come.
Want to know more? Explore the full list of lessons
Click the button to view the full list.
How this course sets you up for success
Starting a podcast is hard work, but you're not alone
I know only too well how intimidating it can be to start a podcast when you haven't done it before. It took me a year and a half from when I first announced that I was starting my podcast until I actually launched it.
I got stuck—a little bit stuck with the technical steps, but mostly? I was scared. I was scared of sounding foolish. I was scared I was doing it wrong.
I don't want you to feel that way. I want you to be excited that you're going to start a podcast!
A big part of feeling excited, rather than scared, is knowing you have a place to go when you have questions or you need a little encouragement. Power-Up Podcasting® has built-in ways for you to get help, whether you're looking for feedback on your podcast logo, stuck with an editing problem, or you just need a little pep-talk before your big launch.
That's why I've set up two ways for you to get support:
Weekly office hours with Pat Flynn
Sometimes you just need to ask the teacher a question. That's why I host a weekly Zoom call that's only available to course students. Get your questions answered and learn from the questions of the other SPI course students. The last four call replays are available inside the course, .
Access to the private SPI Academy Circle community
Can't wait until office hours? Ask your question inside the SPI Academy!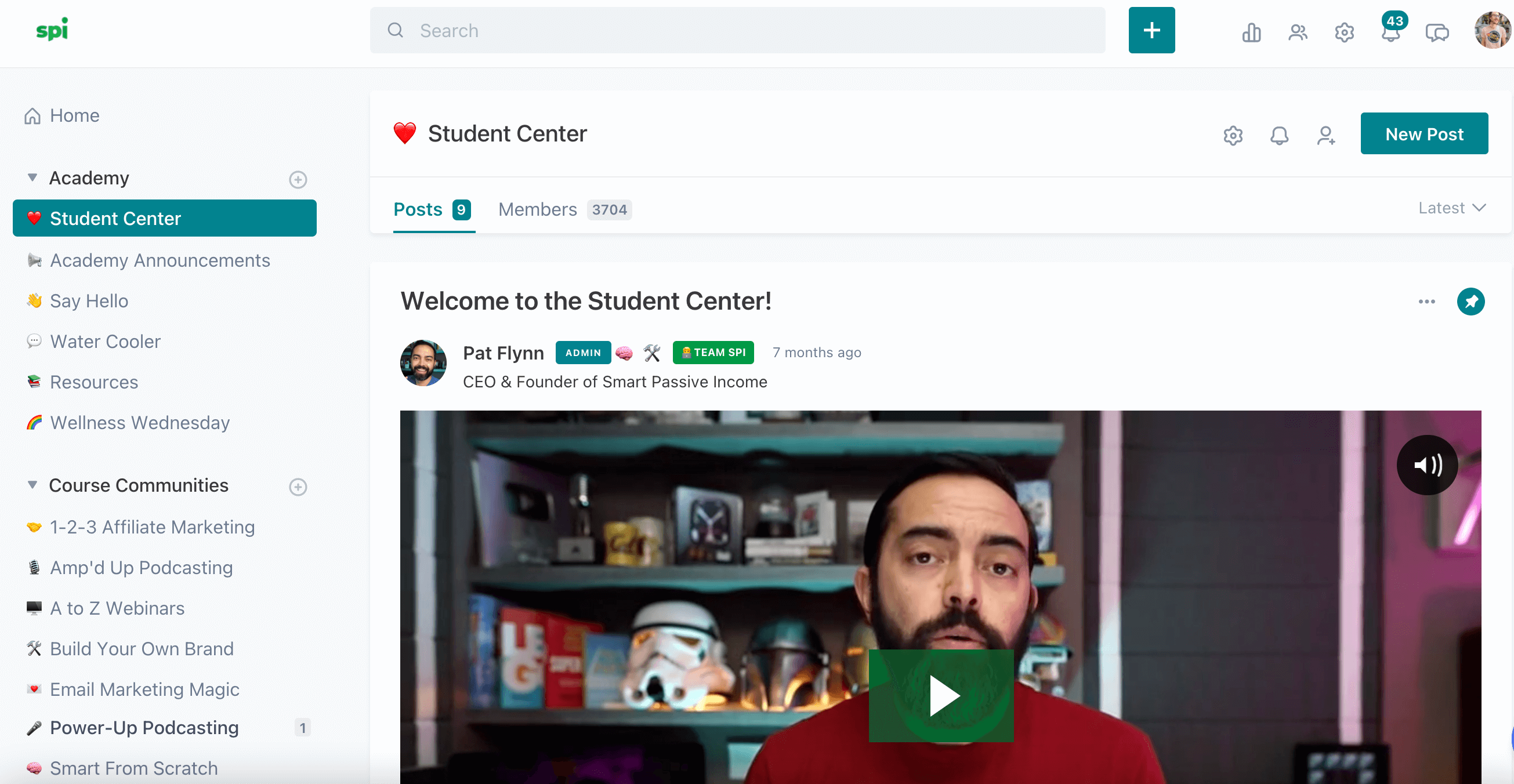 The SPI Academy is our private student community—the place where you can ask questions when you're stuck and share ideas to get honest feedback from other entrepreneurs like you. We also offer regular events with other SPI team members.
The Academy is hosted on the Circle platform and moderated by Team SPI; this is not a Facebook free-for-all. You'll find instructions inside the course for how to join using your course login.
Is this the right course for you?
Power-Up Podcasting® is designed for people looking to build their brand and better connect with their audience through podcasting.
You're always looking to connect to others in a way that makes a difference. Your podcast idea has been waiting in the wings, and this is the year you're going to make it a reality. You're not only building a brand—you're building a brand with a point of view. I'm excited to help you create a platform for that point of view with Power-Up Podcasting®.
Purchase by February 1st at 9:00 PM PT to receive two bonuses
Bonus #1: Your Choice
$100 Off or a Flexible Pricing Plan
By attending the Podcasting the Smart Way webinar, you showed me that you have a serious commitment to starting a podcast.
The sooner you get started, the sooner you'll see success—that's why I want you to take action now. To help you get started now, choose between $100 off the regular course price of $799, or a three payment installment plan, which is not typically available.
Bonus #2: A $99 Value
Traffic Booster Workshop
As an extra bonus, I will give you my "Traffic Booster Workshop" completely FREE ($99 value), where you'll learn the ins and outs of generating high quality traffic, without paying for ads. Learn how to grow your podcast audience!
This course is backed by the 30-day "Win with Flynn" guarantee. If you're not 100% satisfied with your purchase, let us know in 30 days and you'll get 100% of your payments back, no questions asked.
Purchase by January 28 at 3:00 PM PT to get a third bonus
Fast-Action Bonus
Podcast Advertising Made Easy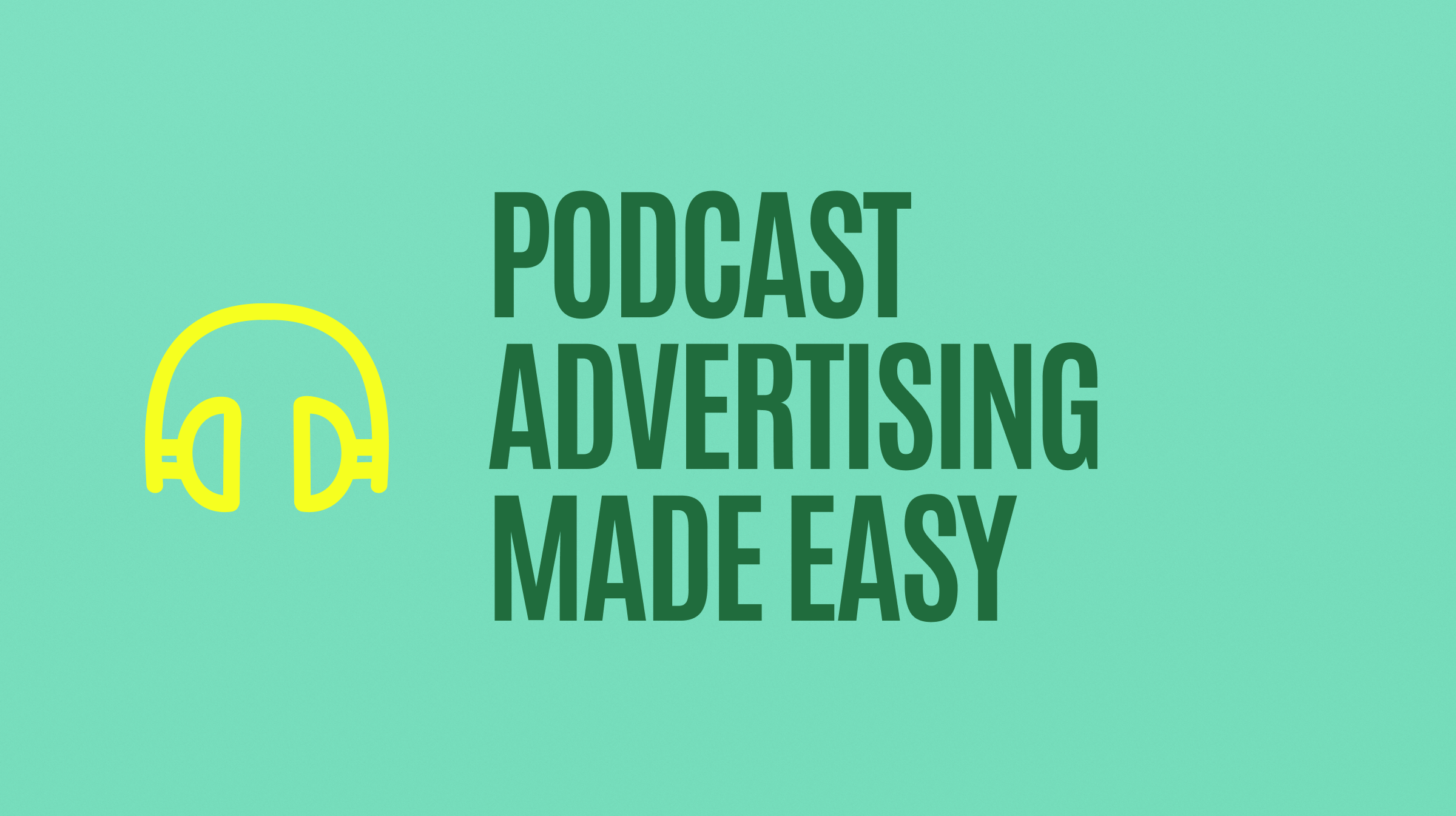 Learn how to advertise with your podcast to earn more money.
In this workshop, I'll teach you how to manage advertising for your show from top to bottom—from getting advertisers, to structuring great deals, and making winning ads that fit your podcast and that sell without burning or boring your audience.
Starting a podcast doesn't have to be hard
Stop thinking about starting a show and get started today. Power-Up Podcasting® will hold your hand through all the hard parts, including setting up your studio, learning how to edit, and getting your podcast out into the world.
Choose the pricing plan that works for you. 30 day "Win with Flynn" guarantee. If you're not 100% satisfied with your purchase, let us know in 30 days and you'll get 100% of your payments back, no questions asked.
My Honest Disclaimer:
Hi. Pat Flynn, founder of SPI Media here. I want to make sure you understand this is not a get rich quick scheme. The results I've achieved are not typical, and your results will vary significantly. I've put in years of effort, and have been very fortunate. Not all businesses succeed, and this product will not guarantee your success. This offering is an education tool. Always remember that running a business involves risk. Some businesses succeed, and some fail. Any testimonials are real and valid, but are not guarantees you will obtain the same results.
You should assume that any links leading you to products or services are affiliate links that I will receive compensation from just to be safe. Having said that, there are millions of products and services on the web. I only promote those products or services that I have investigated and truly feel deliver value to you.
© 2021 SPI Media LLC