Power-Up Podcasting®
A Step-By-Step Course to Launch a Successful Podcast that Gets Found and Grows Your Online Brand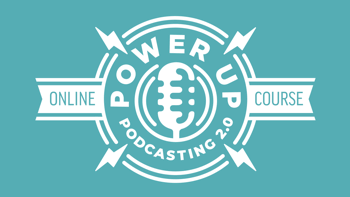 LEARN TO PODCAST THE SMART WAY
So you'd like to start a podcast? Awesome. Starting a podcast is one of the best ways to build an audience and grow your business (even from scratch), but the process for getting started can feel daunting. What equipment and software should you use? How do you land interviews with big-name guests? How do you get your show loaded into Apple Podcasts? And even after your show goes live, how are you going to make sure people find it?
I'm going to help you cut through the confusion—to not only learn how to properly plan and launch your podcast, but make sure it gets found, too.

In Power-Up Podcasting®, I'll walk you step-by-step through the entire process of launching a great podcast. With high-quality videos (that aren't too long) and examples along the way, you'll have your new podcast up and running in no time, so you can start growing and delighting your audience.
Your audience is waiting to hear from you.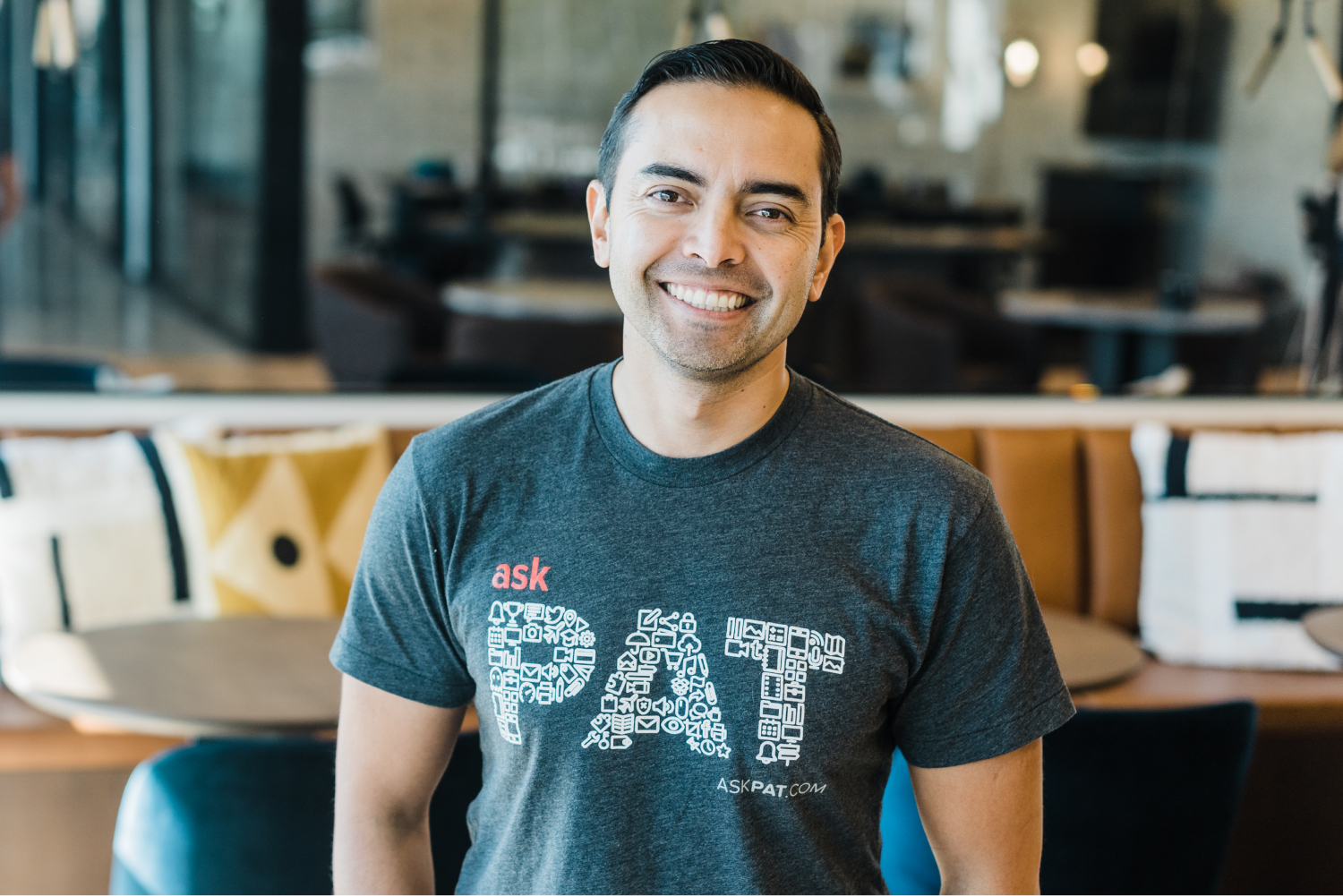 HI, I'M PAT FLYNN
I'VE STARTED A LOT OF PODCASTS. HERE'S HOW I CAN HELP YOU.

I've been podcasting since 2010, beginning with the Smart Passive Income Podcast, my flagship show that's consistently ranked in iTunes as a top business podcast.
But I didn't stop there! I've also created four other podcasts, including the AskPat Podcast, All of Your Beeswax (which I create with my son), and the legacy shows the FoodTruckr Podcast and 1-Day Business Breakthrough (with my friend Chris Ducker)."
Throughout the course of creating, launching, and marketing these podcasts, I've learned a lot about what works and what doesn't, how to grow a show, and which successes can and can't be replicated.
And over the past few years, I've applied a lot of what I've learned to help thousands of podcasters get up and running on the technical side of things through my free Podcasting Tutorial.
But in the process, I've also heard from many of those podcasters that they need more than just technical help. They need guidance launching and marketing their show. They need a way to ask questions of other podcasters. They need someone who's been there and done it to help guide them through the whole process.
That's why I created Power-Up Podcasting®, to help aspiring podcasters learn from my successes—and failures—getting my own podcasts off the ground.
Power-Up Podcasting® gives you everything you need to start your podcast successfully, including technical help, a marketing plan that works, and access to a community of other podcasters ready and willing to share their advice with you.

COURSE INFORMATION
HERE'S WHAT'S INCLUDED WITH POWER-UP PODCASTING®

Power-Up Podcasting® was built with the aspiring podcaster in mind. If you're a first-time podcaster and you're looking for help with each step along the way, this is the course for you.

Work at your own pace. There are seven distinct stages with 59 video lessons (over six total hours!), taking you from idea to post-launch success.
Clear action items set you up for success, teaching you how to acquire the right gear, leverage your current audience, and build a podcasting workflow.
Bonuses keep you on track, including a printable workbook and a special lecture on monetizing your podcast.
Gain exclusive access to a Facebook community to discuss coursework and trade ideas with your fellow classmates.
Office hours with Pat to give you the opportunity to ask questions and get advice.

WHAT YOU'LL LEARN
HOW TO LAUNCH, MARKET, AND MAINTAIN A SUCCESSFUL PODCAST

Across seven distinct course stages, you'll learn all about:
The how and why of podcasting: You'll gain a deep perspective on how and why podcasting works for both you and your listeners—from understanding what drives you to create an amazing podcast to taking advantage of the powerful ways in which your audience can become hooked on your content.
Mastering the technical stuff: I'll help you with all the technical setup and know-how required to hit the airwaves like a professional, including an in-depth understanding of podcasting equipment, voice recording, audio editing, interviewing, mp3 tagging, hosting, and publishing.
Setting up your website, shownotes, and more: I'll teach you how to get your show published, including developing show notes, finding a website or blog for your podcast, submitting your show to iTunes, and creating accurate transcriptions of your episodes.
How to launch your podcast with an unforgettable bang: Learn how to effectively promote and market your launch on social media, guest on other podcasts in similar niches, write amazing blog posts that draw in listeners when your show launches, and maintain your podcasting brilliance for years to come.

WHO THIS COURSE IS FOR
ENTREPRENEURS WITH SOMETHING TO SAY

Power-Up Podcasting® is designed for people looking to build their brand and better connect with their audience through podcasting.
You're always looking to connect to others in a way that makes a difference. Your podcast idea has been waiting in the wings, and this is the year you're going to make it a reality. You're not only building a brand—you're building a brand with a point of view. I'm excited to help you create a platform for that point of view with Power-Up Podcasting®.
DON'T TAKE MY WORD FOR IT
Take Dr. Shannon Irvine's word! After going through Power-Up Podcasting®, she started the Epic Success Podcast. Watch the video below to hear how Power-Up Podcasting® helped her get started.

"EVEN IN MY 60s, I WENT FOR IT..."
Dr. Barbara A. Cohen, Ph.D. ("Dr B"), Host of
Harness Your ADHD Power

"Even in my 60s, I went for it, because Pat showed me it's doable, and I don't believe that there's anything that you can pay for that will give you the feeling that I'm experiencing myself doing my show. Nothing. There's no amount of money, because this feeling comes from what I'm already getting back, and I've only just gotten started."
WHAT OTHER PAST POWER-UP PODCASTING STUDENTS ARE SAYING


PODCASTING DOESN'T HAVE TO BE HARD

Stop thinking about starting a show and get started today. Power-Up Podcasting® will hold your hand through all the hard parts, including setting up your studio, learning how to edit, and getting your podcast out into the world.

Course Curriculum
2.0 Welcome Students!
Available in days
days after you enroll
2.0 PRE-LAUNCH // STEP 1: You and Your Future Podcast
Available in days
days after you enroll
2.0 PRE-LAUNCH // STEP 2: Planning Your Podcast Episodes
Available in days
days after you enroll
Frequently Asked Questions
How long do I have access to the course?
You will have lifetime access to the course.
What equipment/tools will I need to complete the course?
At the beginning of the course, you will only need a computer and an email account. We will walk you through your options for recording equipment, microphones, and editing software.
What do I do if I need help?
How long is the course?
Plan to take about one month to complete the course. There are 59 video lessons totaling over six hours of content. Most videos are 5–10 minutes long, with the shortest video around 1 minute and the longest about 30 minutes.
Can I pay with PayPal?
Yes. On the checkout page under the "Billing Information" section, switch from the Credit Card tab to the PayPal tab. Choose your country and click "Enroll in Course" to be directed to the PayPal checkout. PayPal is not available for the installment plan.
What if I am unhappy with the course?
Oh no! We don't want that! We offer a 30-day money back guarantee. If you are unhappy with the course for any reason, let us know and we will refund your payment within 30 days. We would appreciate notification within the first 30 days of the course.
When does the course start and finish?
The course will be reopened periodically; use the email signup box to receive notifications when the course reopens. Once you have enrolled, you have ongoing access. The course is self-paced and you may take as long as you need to complete it.
BRING MORE TRAFFIC TO YOUR BUSINESS
Perry Tinsley, Host of the Power Blast Podcast

Perry Tinsley had already started the Power Blast Podcast, but Power-Up Podcasting® helped him double downloads and triple traffic to his website—and he even landed in the "What's Hot" section in iTunes!


START YOUR PODCAST NOW

Podcasting changed my business and my life—and I know it can change yours, too. It's an incredible way to connect with influencers and build a relationship with your audience.
My Power-Up Podcasting® course walks you through the entire process of starting and succeeding with your podcast. Along the way, you'll be supported by me and my team, as well as by your peers in the exclusive Power-Up Podcasting® community.
Join today and see just how much a great podcast can do for your business.