Don't set your prices based on guesswork.
Instead, learn a smart system optimized for profit. Pricing for Profit covers the gamut of valuable pricing wisdom and examples. This smart approach to pricing will help you drive sales, generate revenue, and make a healthy profit in your business.
In this workshop, you'll learn:
How to prepare yourself to master the emotions involved with pricing. This step is often overlooked but is crucial to your success
The time-tested fundamentals upon which to build a value-based pricing strategy
The four bedrock pricing methods and how best to apply them to your business
How to construct a thoughtful pricing strategy for products and/or services
At the end, you'll be equipped to make more educated and confident decisions about your pricing. And with better pricing, you position yourself to improve your bottom line, increase your profit, and build a thriving, healthy business!
Meet your workshop instructor, Matt Gartland.
Hello! I'm Matt, Co-CEO of SPI Media. I wear a lot of hats in my executive role, including that of Chief Financial Officer.
Consequently, I spend a lot of my time thinking about pricing and developing strategic pricing plans. As you'll learn in my workshop, pricing decisions are of paramount importance to any business regardless of size, type, or industry.
I created this workshop based on my decades-long career as a founder and executive in various companies. Specifically, I draw on my experience as a three-time digital agency founder and executive, tech startup advisor, and mentor to professional creators and small business owners. In every instance, I've studied the factors that impact pricing and developed strategies and methods to optimizing pricing decisions within a business to increase both revenues and profits. Today, at SPI Media, pricing remains one of my focal points to enable healthy, profitable, and sustainable growth. If you'd like to achieve the same results, I hope you'll join me in this workshop.
Available in days

days after you enroll

Welcome
Pricing strategies for both products and services.
Pricing is one of the most important aspects of a successful and thriving business, regardless of your business type. Accurate pricing is responsible for driving sales, generating revenue, and making a healthy profit.
But many entrepreneurs undervalue the importance of their pricing.
When pricing a new product or deciding on a promotion, they simply wing it or make a snap decision based on a quick look at a competitor's price. That's unfortunate because pricing is all about value. Or, at least it should be about value if you do it well. And when pricing decisions are rushed, a lot of value is nearly always left on the table.
In Pricing for Profit, you'll learn how to accurately price your products and services so you can position yourself to improve your bottom line, increase your profit, and build a thriving, healthy business!
We're so excited for you to learn this information because we know so many entrepreneurs struggle with doubt, confusion, and even anxiety related to their prices. That's a shame because that usually leads those talented creators, coaches, consultants, freelancers, and others to undervalue themselves. Let's fix that!
To be clear, this workshop will help both product-based creators as well as service-based professionals. Many entrepreneurs offer a mix of both products and services. Matt will cover not just one arena, but both!
The success of your business depends on nailing your pricing, and this workshop will help you do exactly that.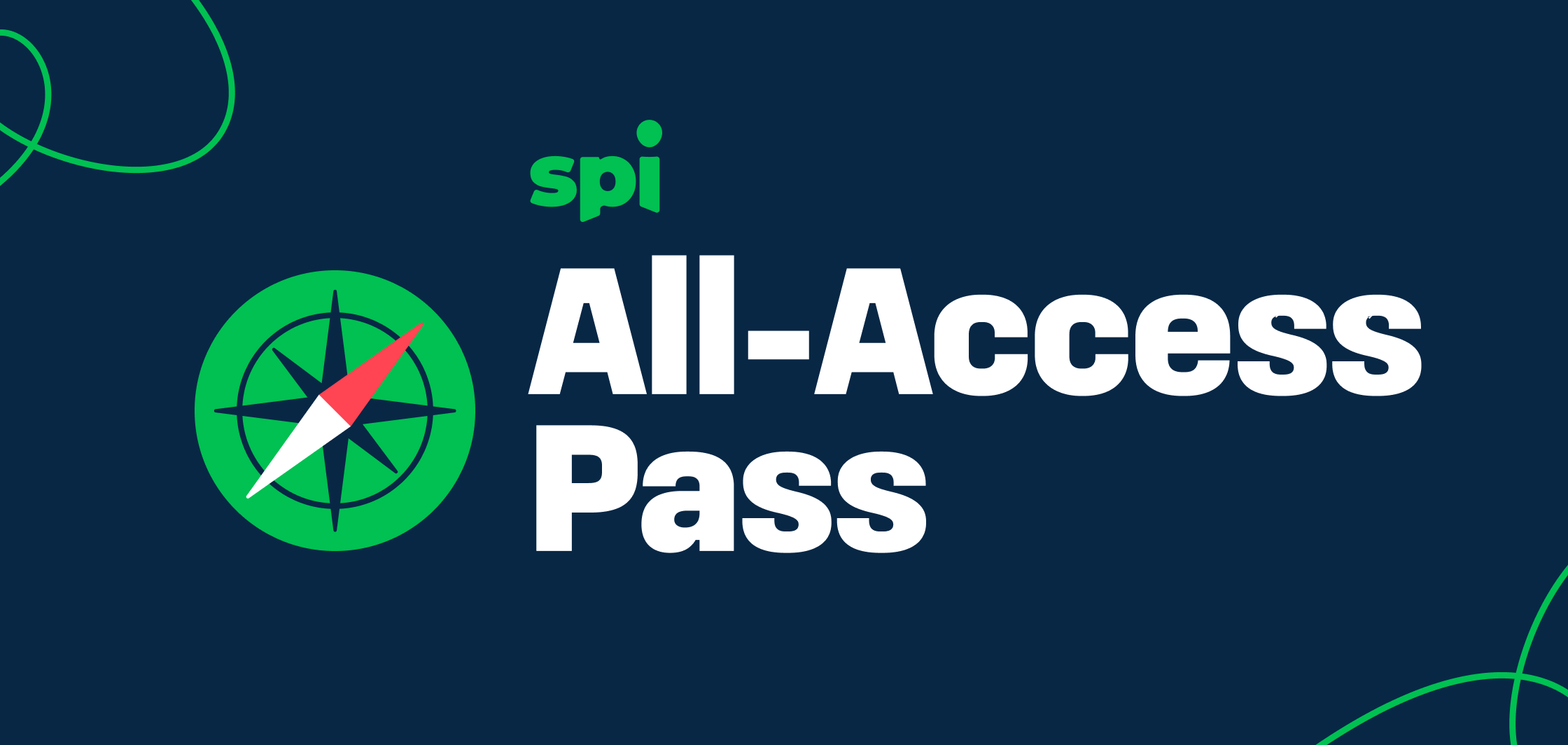 Pricing For Profit is only available through the All-Access Pass
Combining innovative curriculum with the power of community, community-led courses give you the educational pathways to develop your skills as an entrepreneur and grow your business.
Not only will you have access to this course, but SPI's library of innovative courses and workshops, with new content being added monthly. Custom pathways and curricula are geared to meet you where you are on your journey and will elevate your success as a community of experts and peers keep you engaged and on track while you apply your new skills to your business.
Includes
Access to the curriculum of SPI's entire catalog* while you hold the pass
Weekly office hours with Pat Flynn
Peer-to-peer messaging with other members in the SPI Academy
Monthly workshops on highly requested content
4–8 week-long cohort-based Accelerators
Pathways featuring recommended curriculum paths to help you start your idea, launch your podcast, or boost your income (with more pathways on the way)
Programming designed to help you know what to focus on now
Accountability partner matching
Supplemental documentation, tutorials, checklists, and guidance for all our courses, exclusive to All-Access
Member-only channels and community forums
Access to SPI Academy member directory
Programming focused on the early days of your online brand and business
Access to a monthly AMA with SPI experts
All-Access Pass
$179/quarter or $599/year
My Honest Disclaimer:
Hi. Pat Flynn here. I want to make sure you understand this is not a get rich quick scheme. The results I've achieved are not typical, and your results will vary significantly. I've put in years of effort, and have been very fortunate. Not all businesses succeed, and this product will not guarantee your success. This offering is an education tool. Always remember that running a business involves risk. Some businesses succeed, and some fail. Any testimonials are real and valid, but are not guarantees you will obtain the same results.
You should assume that any links leading you to products or services are affiliate links that I will receive compensation from just to be safe. Having said that, there are millions of products and services on the web. I only promote those products or services that I have investigated and truly feel deliver value to you.