Learn to focus on what matters.
Does your to-do list feel overwhelming? In Productivity with Purpose, I will teach you specific strategies, tactics and tools you can use, as an entrepreneur, to stay focused and get things done, even when you're strapped for time.
In this workshop, you will learn about:
Prioritization and how to score various tasks and ideas so that you know what you should say YES to, and what you should say no to.
Discover specific methods for learning—how to make sure you're learning about what is actually helpful and will really work for you.
The specific set of tools my team and I use to remain productive, on task, and on time. Team management, hiring assistants and other topics will also be covered.
The traps you can fall into when you're too focused on productivity.
You'll hear how I'm able to balance life and work together so that all areas of life can have attention and improve.
Meet your workshop instructor, Pat Flynn.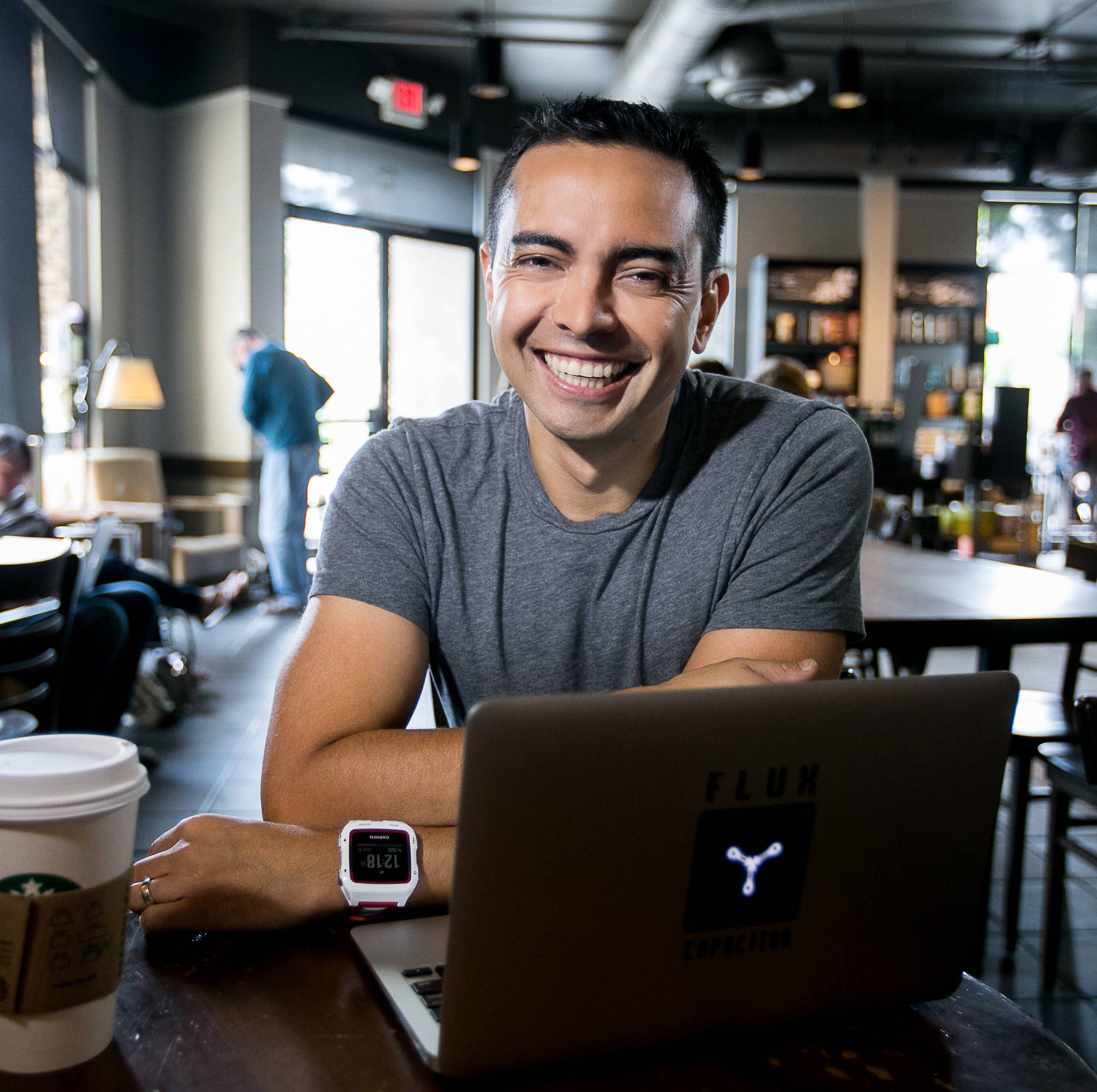 Let me help you create a productivity system that works for you.
I founded the successful online business Smart Passive Income, which is dedicated to teaching you how to start and grow your online business. Over the past decade, I've experimented with productivity systems, management tools, and lifestyle changes geared toward cultivating a healthy routine.
As an entrepreneur, your productivity is crucial.
Productivity is an essential ingredient when it comes to running a business of any type. The key is to know where you should be spending your time and energy, and how that time and energy is going to help you.
Too often, we say we're productive, when really, we're just doing busy work. Learn to put energy into the work that will move you forward, and pay you back for the effort.
In Productivity with Purpose, Pat will show you how he approaches the onslaught of tasks and information coming at him every day in a way that allows him to enjoy his work, make meaningful progress, and stay massively productive.
He'll unpack how he and his team remain productive, on task, and on time, as well as how to avoid the traps you can fall into if you become too focused on productivity.
Reclaim your time and energy with Productivity with Purpose.
All SPI workshops are backed by the 15-day "Win with Flynn" guarantee. If you're not 100% satisfied with your purchase, let us know in 15 days and you'll get 100% of your payments back, no questions asked.
My Honest Disclaimer:
Hi. Pat here. I want to make sure you understand this is not a get rich quick scheme. The results I've achieved are not typical, and your results will vary significantly. I've put in years of effort, and have been very fortunate. Not all businesses succeed, and this product will not guarantee your success. This offering is an education tool. Always remember that running a business involves risk. Some businesses succeed, and some fail. Any testimonials are real and valid, but are not guarantees you will obtain the same results.
You should assume that any links leading you to products or services are affiliate links that I will receive compensation from just to be safe. Having said that, there are millions of products and services on the web. I only promote those products or services that I have investigated and truly feel deliver value to you.