Will your business idea work?
Learn how to test ideas without breaking the bank
It's these questions that keep aspiring business owners up at night: "Will my idea work? Are there enough customers? How do I know there isn't a better idea out there?"
Smart From Scratch® is a hands-on, comprehensive course that enables you to develop a business idea, validate it, and determine if that idea is viable to pursue. Learn how to test whether or not there's an audience for your business idea.
All business ideas need validation, even this online course. That's why I launched Smart from Scratch® to a select number of founding students in late 2016. The founding students helped shape the course content with their amazing feedback. Now, thanks to them, Smart From Scratch® is tested, validated, and ready to help you find your business idea!
A business crash course without the crashing
Step by step lessons to walk you through the process
Smart From Scratch® was designed for your success. Each and every facet of the course, from its length to action items, was carefully planned to serve that goal.
Stage 1: Idea and Market Visibility
I'll teach you how to find an idea that works for you, even if you don't know where to start. Then I'll walk you through the process of determining whether or not there is a sufficient market to support your potential idea.
Stage 2: Adjust and Refine
You'll expand upon your idea to make sure you have a very clear sense of what your idea is, who it is for, and precisely what problem it solves. Then you'll create a simple prototype that you can share with potential customers for feedback.
Stage 3: Testing
I'll teach you product validation, or how to collect pre-orders, so that you can determine the viability of your idea, and show you what to do if you do—or if you don't—make any sales.
Is Smart From Scratch right for me?
Smart From Scratch® was designed for students looking to make an impact in the business world but who may not have the tools to help get them there.
You are an aspirer. You yearn to make your mark on the world. Maybe you even have an idea for a business or an amazing product, but you're not sure what to do next. Or maybe you're having trouble coming up with an idea in the first place. Smart From Scratch® is the course to help you identify and validate your idea, so you can begin building a business that works.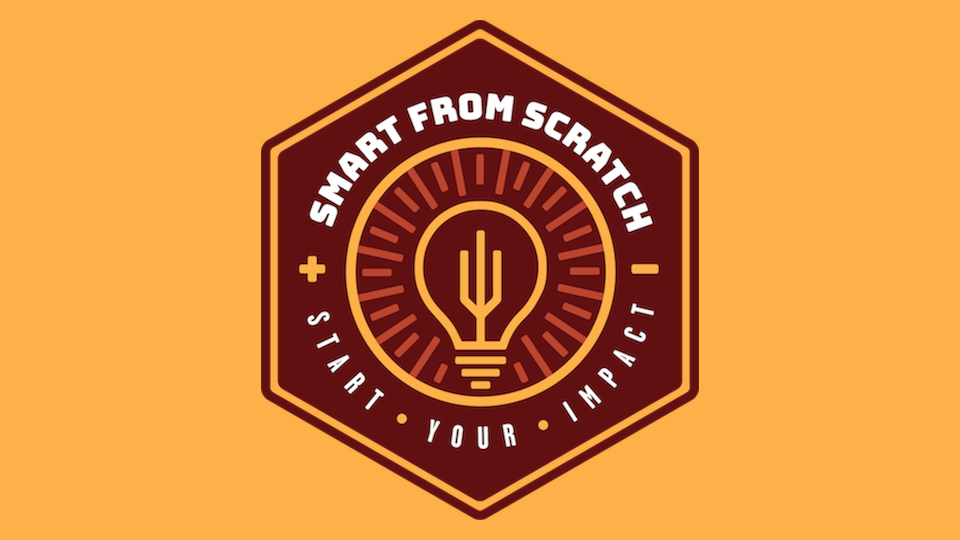 Here's What You Get with Smart From Scratch
An action plan for developing your business idea
Smart From Scratch gives you a tested process that takes you through the steps for brainstorming, refining, and validating your idea. Follow the plan and you'll learn if the idea you have will actually sell. And if it doesn't? Our plan gives you the steps you need to improve your idea so that it will sell.
Step-by-step video course content
Follow along with Pat Flynn as he walks you through each step in the plan using simple but powerful exercises to help you uncover your idea, refine it, and test it out in the real world.
Ongoing help from Pat and the SPI community
You get access to Pat's weekly private Office Hours Zoom call, which is only open to course students. You also get access to the Smart From Scratch space inside the SPI Academy, our private Circle community for growing entrepreneurs. Ask questions, get feedback, and support your podcasting peers.
Smart From Scratch retails for $149. Register now and I'll send you a special bonus: the PDF and audiobook of my bestseller, Will It Fly?, which will teach you how to test your business ideas.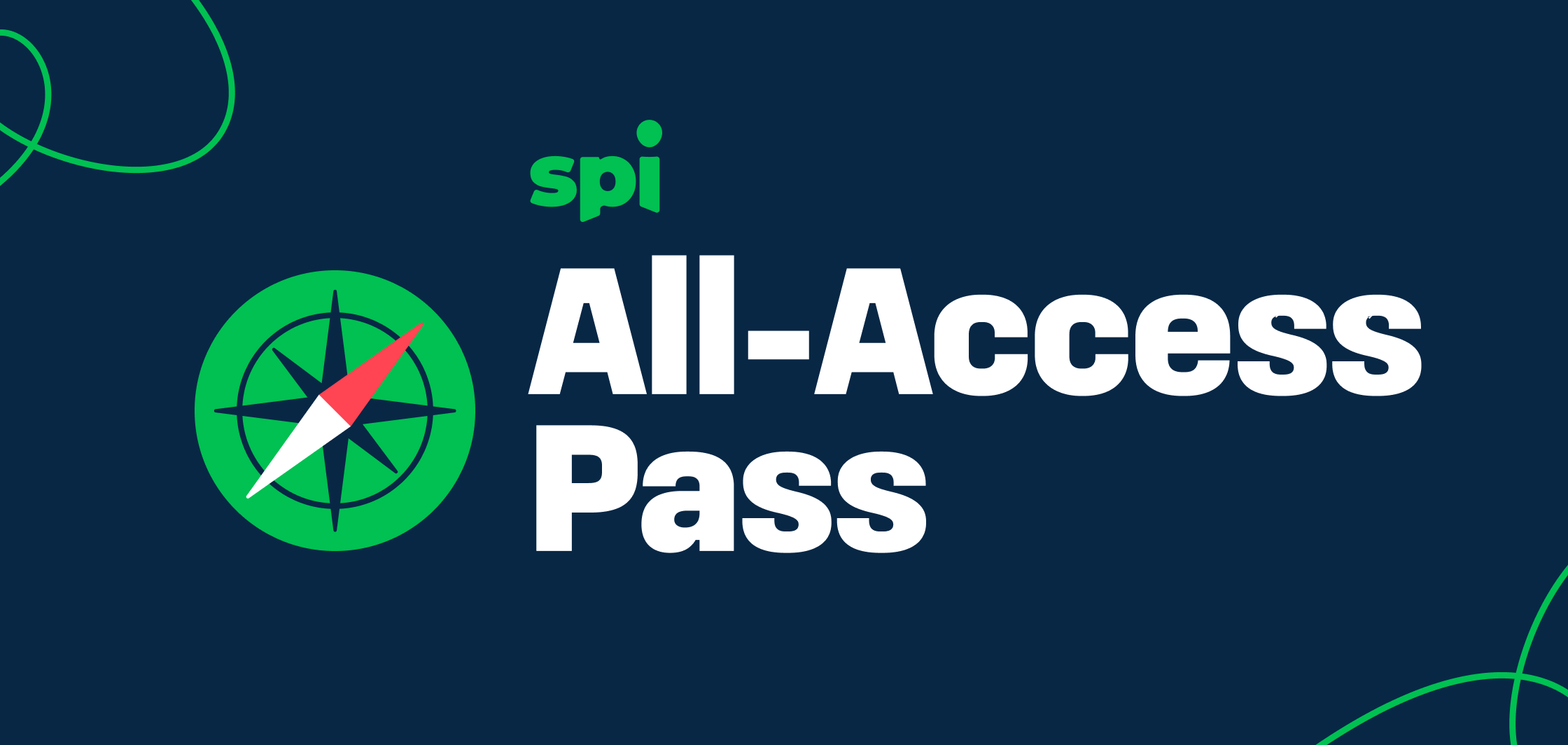 Upgrade your experience & accelerate growth with the All-Access Pass
Combining innovative curriculum with the power of community, community-led courses give you the educational pathways to develop your skills as an entrepreneur and grow your business.
Not only will you have access to this course, but SPI's library of innovative courses and workshops, with new content being added monthly. Custom pathways and curricula are geared to meet you where you are on your journey and will elevate your success as a community of experts and peers keep you engaged and on track while you apply your new skills to your business.
Individual Course Purchase vs. All-Access Pass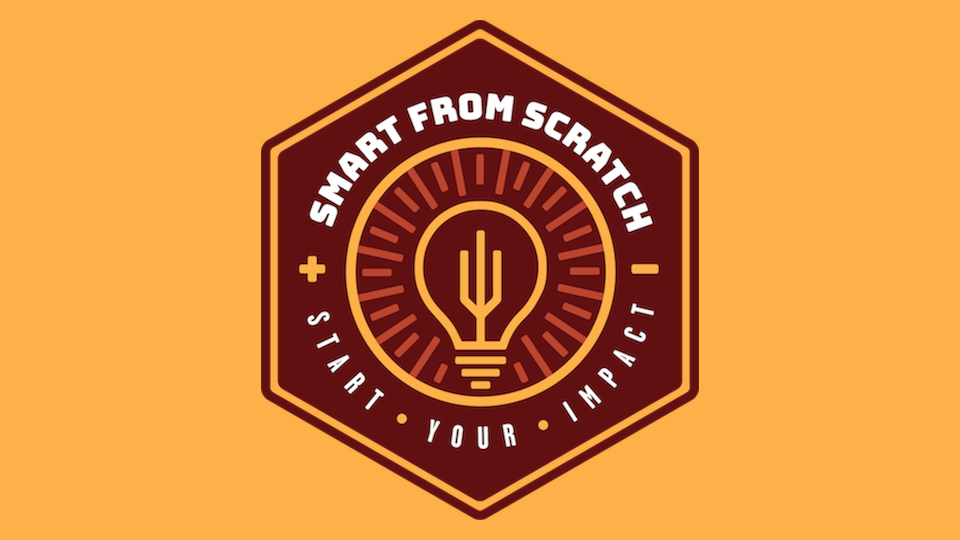 Smart From Scratch
$149 one-time purchase
---
Best for those who want long-term access to course content and prefer a more DIY approach
---
Includes
Lifetime access to the Smart From Scratch course curriculum
Weekly office hours with Pat Flynn
Peer-to-peer messaging with other members in the SPI Academy
One dedicated course space in our SPI Academy to talk to other students and support each other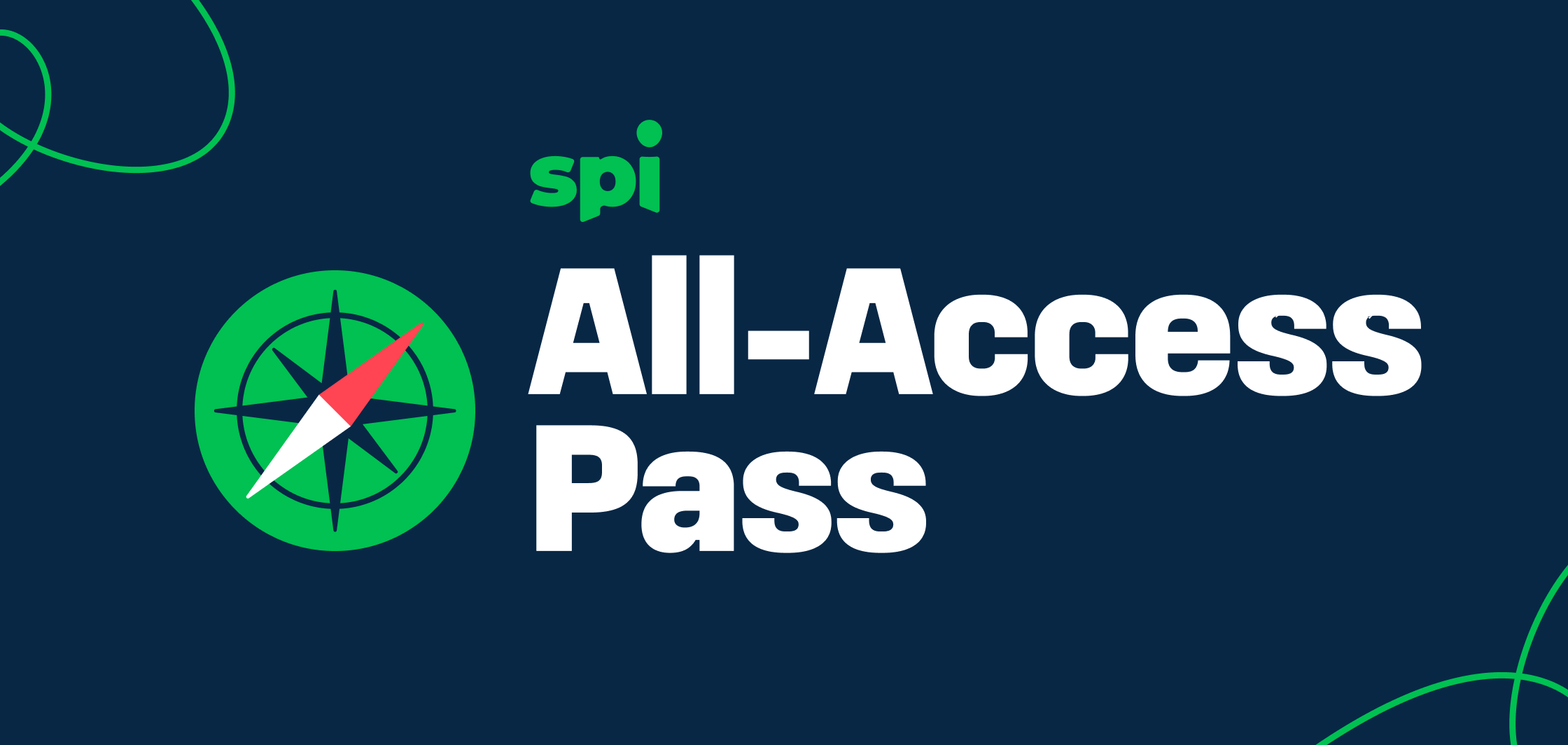 All-Access Pass
$179/quarter or $599/year
---
Best for those who want to level up their skillset through multiple learning options
---
Includes
Access to the curriculum of SPI's entire catalog while you hold the pass
Weekly office hours with Pat Flynn
Peer-to-peer messaging with other members in the SPI Academy
Monthly workshops on highly requested content
4–8 week-long cohort-based Accelerators
Pathways featuring recommended curriculum paths to help you start your idea, launch your podcast, or boost your income (with more pathways on the way)
Programming designed to help you know what to focus on now
Accountability partner matching
Supplemental documentation, tutorials, checklists, and guidance for all our courses, exclusive to All-Access
Member-only channels and community forums
Access to SPI Academy member directory
Programming focused on the early days of your online brand and business
Access to a monthly AMA with SPI experts
Meet Your Course Instructor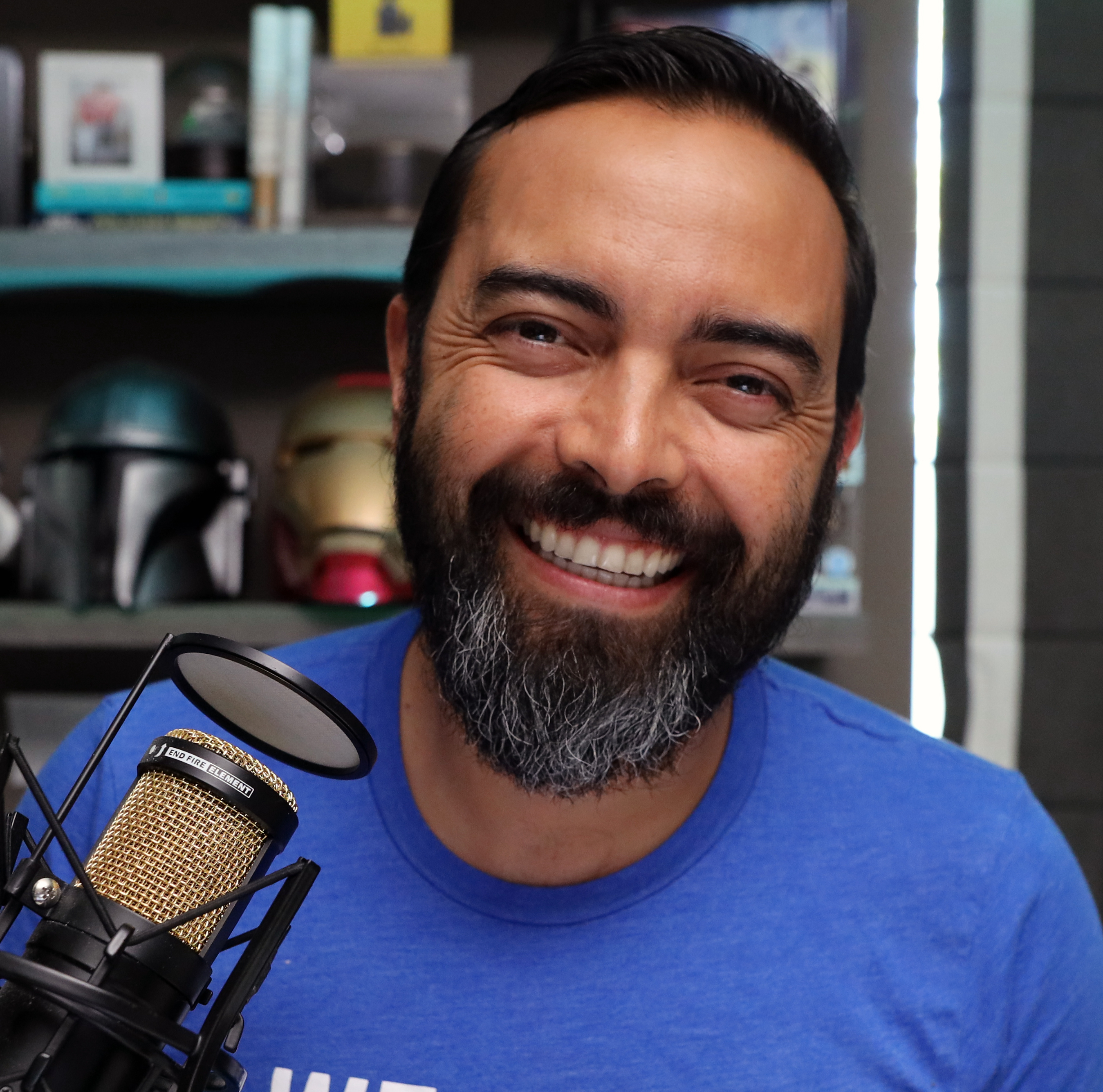 Hi, I'm Pat Flynn.
I run several successful businesses, including Smart Passive Income, Switchpod, and Green Business Academy. Over the course of the last decade, I've conceived of and developed dozens of products and new businesses. I've both succeeded and failed, and all the while I've charted my progress to find what works and what doesn't. I've also interviewed hundreds of other business owners to learn from their stories, which you can find on The Smart Passive Income Podcast.
I've heard the same struggles from aspiring entrepreneurs time and again: "I don't know how to find a business idea," or "I don't know if my idea will work," or the biggest one, "I'm afraid I will fail."
I want you to learn from my successes and failures. I've poured these experiences into the Smart From Scratch® course to give you insight into the business strategies that truly work from start to finish. I'm here to help you find your idea, to figure out if it will work, and to teach you how to fail early so that it doesn't hurt as much. I'm here to help you—let's get started!
Don't take our word for it
A Smart From Scratch student shares how the course helped him find and refine his business idea.
I have been in the program for six months now and I have a business that's already starting to make money because of it.
I was a big ideas guy and so I came into the course with too many thoughts...Through the course I was able to really refine and discard some of the ideas that I thought would be big ideas and a lot of fun, and actually they weren't money-makers nor were they things I would enjoy long term. I picked a topic that I was able to dive into and start making money."
— Chris Gilmour
How this course sets you up for success
Finding a business idea is hard work, but you're not alone
It's easy to get overwhelmed when you're trying to choose your business idea.
It feels like such a big decision, and it's natural that you'll have questions as you go. That's why I've set up two ways for you to get support:
Weekly office hours with Pat Flynn
Sometimes you just need to ask the teacher a question. That's why I host a weekly Zoom call that's only available to course students. Get your questions answered and learn from the questions of the other SPI course students. The last four call replays are available inside the course, .
Access to the private SPI Academy Circle community
Can't wait until office hours? Ask your question inside the SPI Academy!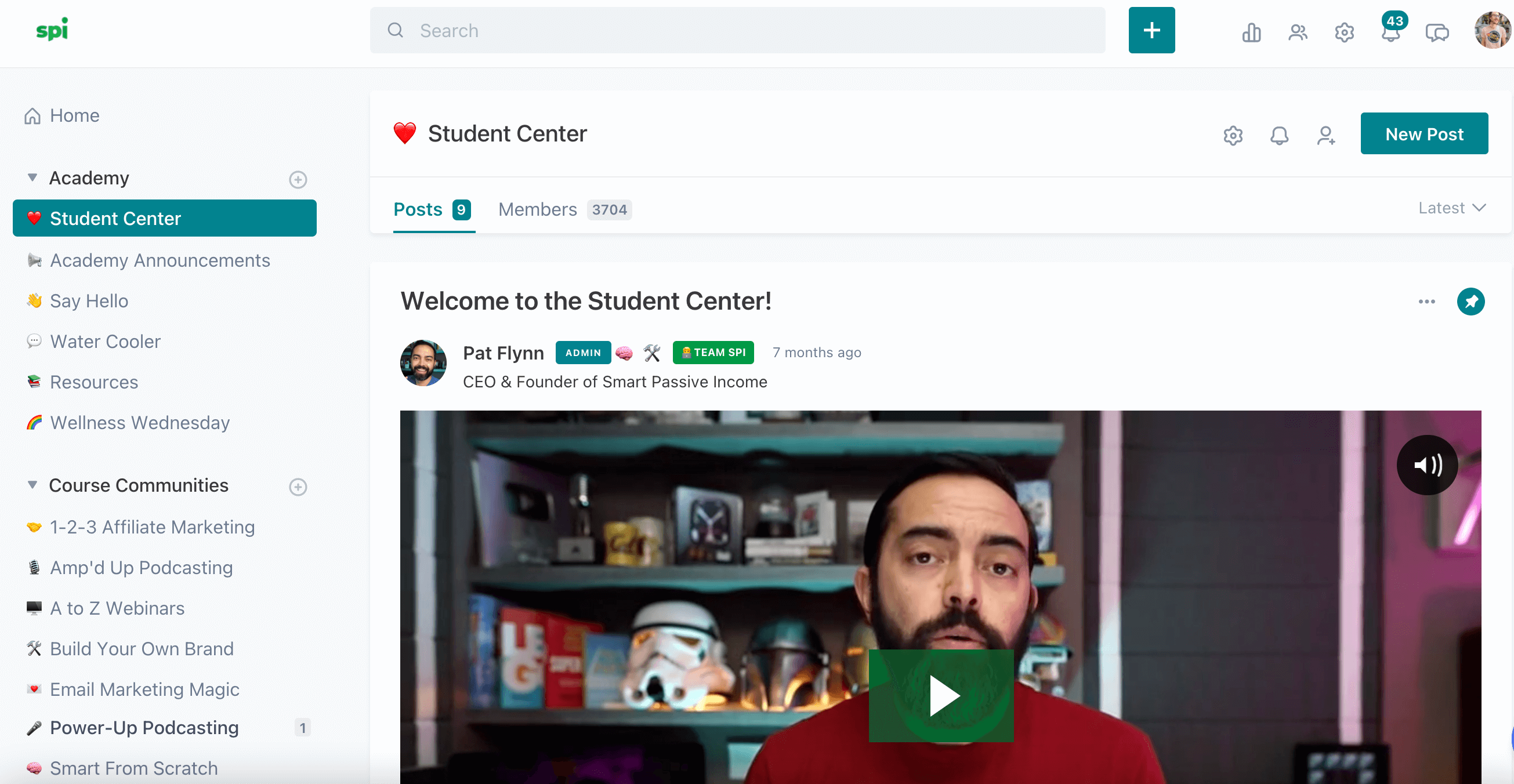 The SPI Academy is our private student community—the place where you can ask questions when you're stuck and share ideas to get honest feedback from other entrepreneurs like you.
The Academy is hosted on the Circle platform and moderated by Team SPI; this is not a Facebook free-for-all. You'll find instructions inside the course for how to join using your course login.
Frequently asked questions
ABOUT THE COURSE
When does the course start and finish?
The course is self-paced and you may take as long as you need to complete it. There is no time limit for completion.
How long will I have access to the course?
You will have lifetime access to Smart From Scratch when you purchase the individual course. If you purchase the All-Access Pass, you will have access for as long as you hold the pass.
How do I access the course materials?
Log in to SPI Courses by clicking Sign Up/Login in the upper right of this page or by going here.
Course videos are not available for download and must be viewed through the platform. Some items, such as course worksheets, will be available to download.
What skills will this course teach me?
Smart From Scratch is a course that takes you from idea to real business through idea validation techniques, so the list is pretty extensive. Highlights include: figuring out your niche/interest, workshopping your business idea, engaging your community from a business perspective, pre-launch strategies, and more!
What equipment/tools will I need to complete the course?
You just need access to a computer, spreadsheet software (Excel or the free Google Sheets), and an email account. Post-It Notes or a whiteboard are helpful, but a plain notebook works well too.
PURCHASING THE COURSE
Can I pay with PayPal?
Yes! On the checkout page under the "Billing Information" section, switch from the Credit Card radio button to the PayPal radio button. Choose your country and click "Enroll in Course" to be directed to the PayPal checkout. PayPal is not available for the All-Access Pass payment.
What if I am unhappy with the course?
Oh no! We don't want that! We offer a 15-day money back guarantee on individual course purchases. If you are unhappy with the course for any reason, let us know within the first 15 days and we will refund your payment. This does not apply to the All-Access Pass. All-Access Pass purchases are non-refundable.
GETTING HELP
What do I do if I need help?
For questions about your billing or accessing the course materials, email [email protected].
If you have a question about how you put the course methods to work in your own business, we encourage you to ask those in the SPI Academy or at Pat Flynn's Office Hours.
My Honest Disclaimer:
Hi. Pat Flynn, founder of SPI Media here. I want to make sure you understand this is not a get rich quick scheme. The results I've achieved are not typical, and your results will vary significantly. I've put in years of effort, and have been very fortunate. Not all businesses succeed, and this product will not guarantee your success. This offering is an education tool. Always remember that running a business involves risk. Some businesses succeed, and some fail. Any testimonials are real and valid, but are not guarantees you will obtain the same results.
You should assume that any links leading you to products or services are affiliate links that I will receive compensation from just to be safe. Having said that, there are millions of products and services on the web. I only promote those products or services that I have investigated and truly feel deliver value to you.