Make video part of your podcasting strategy.
Video podcasting is growing in popularity. Lead the trend and grow your audience with this new workshop.
In Video Podcasting Playbook, I will show you how to make the transition from audio to video for your podcast and share the strategies, tips, and techniques you can use to create a video podcast and promote it.
In this workshop, you'll learn:
The video + audio podcasting strategies available to you and the one that works best.
A step-by-step process for getting started, even on a budget.
How to discover and understand your traffic "type"
What type of video techniques, styles, and equipment you should use.
How to repurpose your videos for platforms that can help you get found, like YouTube and social media.
What metrics you should look at to define your success.
Whether you're podcasting already and want to add video on top of that, or you're looking to start a video and audio podcast right from the start, this is for you.
Meet your workshop instructor, Pat Flynn.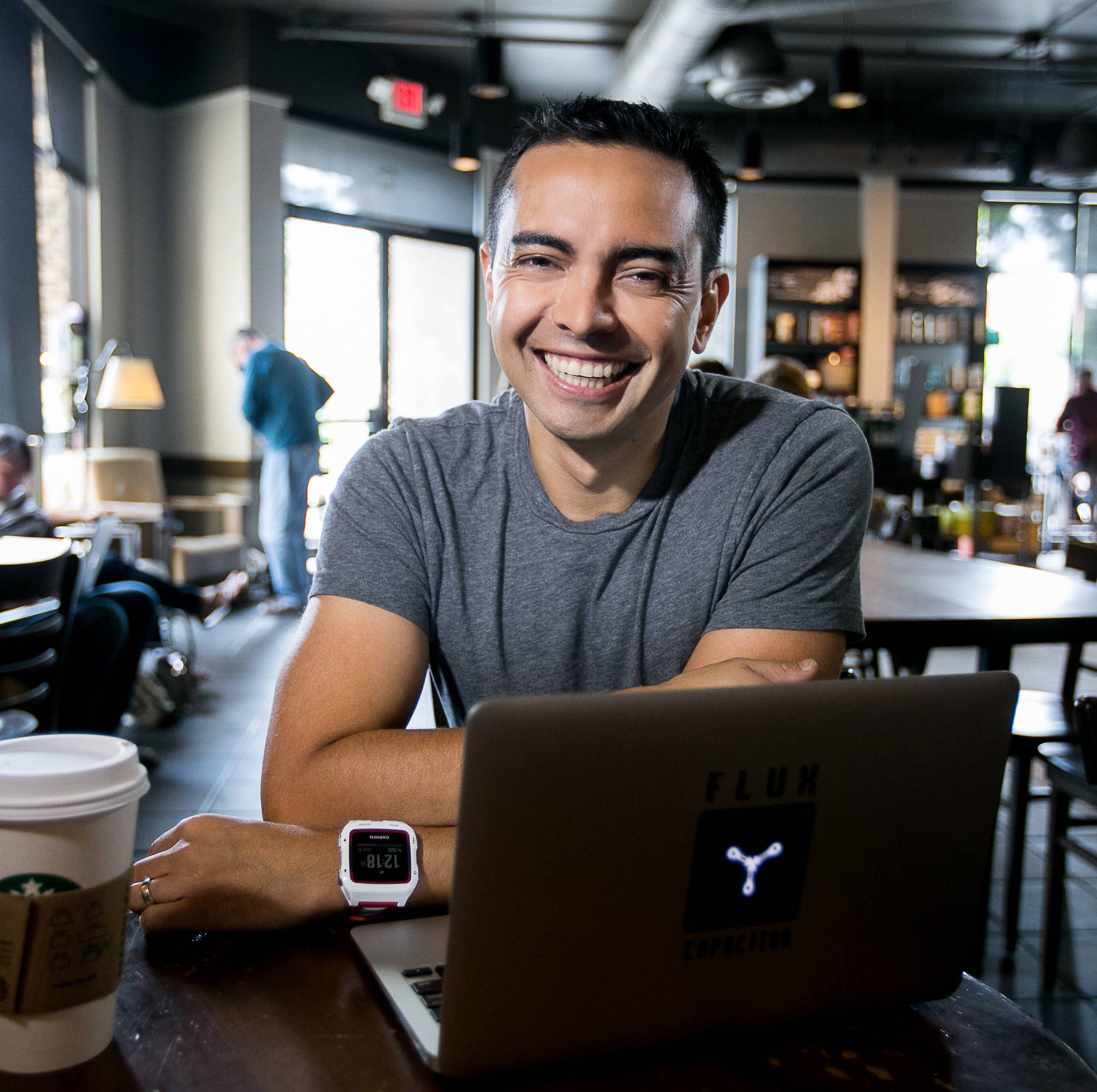 I can teach you all about video podcasting.
I founded the successful online business Smart Passive Income, which is dedicated to teaching you how to start and grow your online business. Over the past decade, I've experimented with podcasting, video, and growing an audience.
In this workshop, I'm joined by my great friend and accomplished videographer, Caleb Wojcik. Caleb shares his best practices for recording so that you can put your best foot forward!
Video podcasting is gaining momentum.
It is by far the most popular topic of conversation and questions I've been getting from podcasters lately. Everybody wants to know how to do both video and audio podcasting at the same time.
How do you produce it? Where do you post what? And how do you repurpose that content to get the most out of the two mediums, together?
Making the transition from audio to video can be tricky but the reward is a powerful new content platform that's sure to grow your audience, increase your impact, and build your business.
In Video Podcasting Playbook, Pat Flynn shares his proven step-by-step method for repurposing your podcast into compelling video content, without adding a bunch of additional work onto your plate.
This is your opportunity to get out in front of the wave of video podcasting and lead the trend. With a little extra work and some smart planning, you can transform your podcast into video content that will help you share your message, grow your audience, and impact more people.
Learn to grow your podcast audience with Video Podcasting Playbook.
All SPI workshops are backed by the 15-day "Win with Flynn" guarantee. If you're not 100% satisfied with your purchase, let us know in 15 days and you'll get 100% of your payments back, no questions asked.
My Honest Disclaimer:
Hi. Pat here. I want to make sure you understand this is not a get rich quick scheme. The results I've achieved are not typical, and your results will vary significantly. I've put in years of effort, and have been very fortunate. Not all businesses succeed, and this product will not guarantee your success. This offering is an education tool. Always remember that running a business involves risk. Some businesses succeed, and some fail. Any testimonials are real and valid, but are not guarantees you will obtain the same results.
You should assume that any links leading you to products or services are affiliate links that I will receive compensation from just to be safe. Having said that, there are millions of products and services on the web. I only promote those products or services that I have investigated and truly feel deliver value to you.