The course we wish we had years ago…
YouTube From Scratch is a step-by-step online course that teaches you how to create a new (or optimize an existing) YouTube channel, develop relevant & engaging content, grow your followers & monetize your channel.
With our course, you don't just watch videos independently. Our team walks alongside you and supports you with weekly office hours with Pat Flynn, where he'll answer your questions and guide you on best practices. You will also receive membership into our Academy Circle community, where you'll learn alongside others in a community environment. We can't wait to tell you more about YouTube From Scratch!
What you'll learn in YouTube from Scratch
Choose and research a niche before you start filming.
Separate yourself from other creators targeting the same audience.
Determine the correct length and posting schedule for your content.
Create and set up your channel, step by step—one piece at a time.
Apply the latest filming techniques to create engaging videos without fancy and expensive equipment or editing software.
Decode analytics and data on YouTube so you will know how to improve your videos and get more views.
Find your roadmap to 1000 subscribers so that you can unlock monetization on YouTube's ad platform.
Discover other methods of revenue generation outside of advertising.
Check out the Course Curriculum for more!
How this course sets you up for success
When you're setting up something technical, like a YouTube channel, you're bound to have questions, and we're here to support you:
Weekly office hours with Pat Flynn
Sometimes you just need to ask the teacher a question. We get that and we won't leave you hangin! That's why I host a weekly Zoom call that's only available to SPI course students. Get your questions answered and learn from the questions of the other course students. Call replays are also available inside the SPI Academy community that you will have access to! More on that below.
Access to the private SPI Academy Circle community
Can't wait until office hours? Ask your question inside the SPI Academy!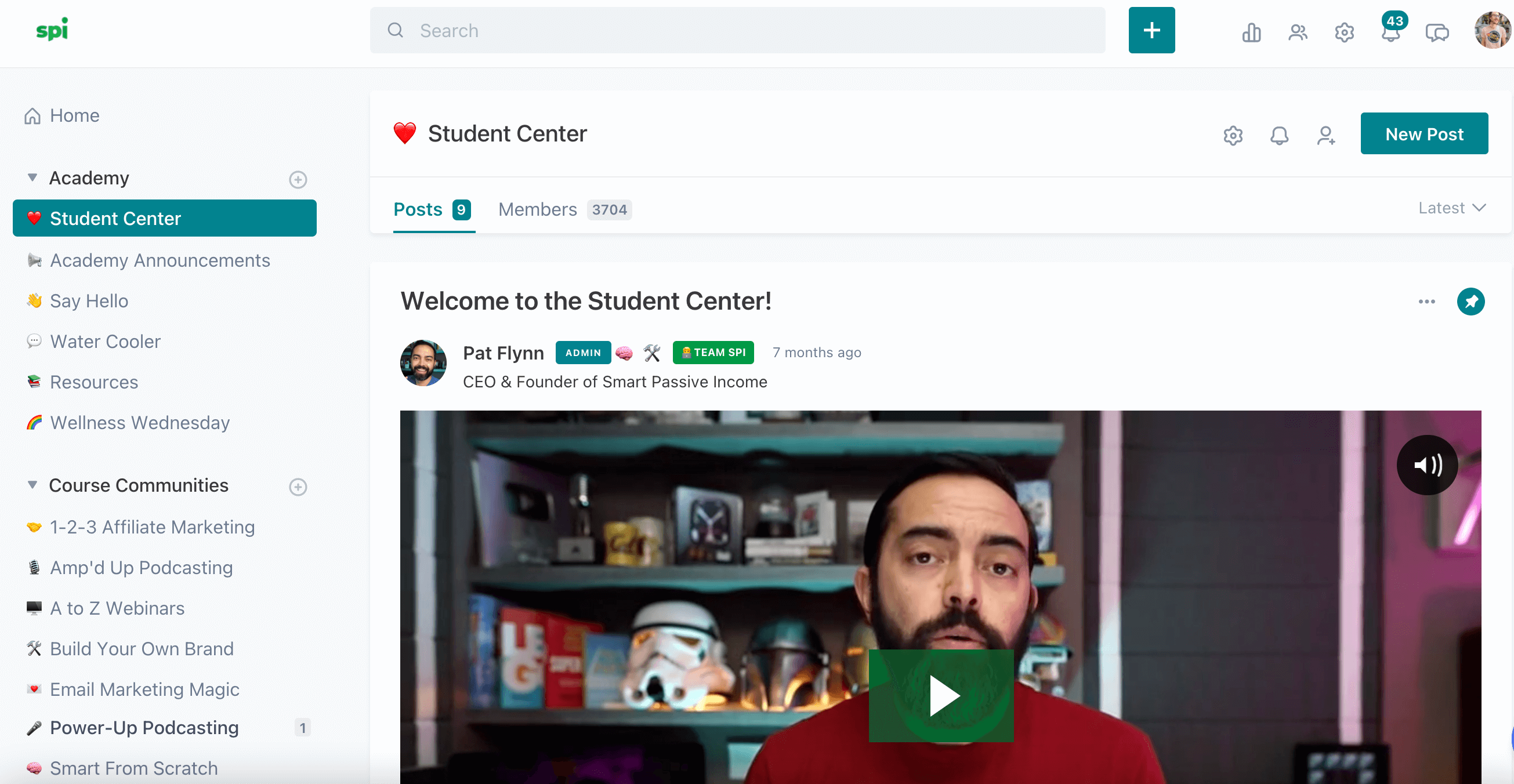 The SPI Academy is our private student community—the place where you can ask questions when you're stuck and share ideas to get honest feedback from other entrepreneurs like you.
First-time course students also receive a free one-month trial of our brand-new Learner Community, our paid community for people who are in the process of building their business. You'll get access to online events and discussions geared toward growing an online business.
The Academy is hosted on the Circle platform and moderated by Team SPI; this is not a Facebook free-for-all. You'll find instructions inside the course for how to join using your course login.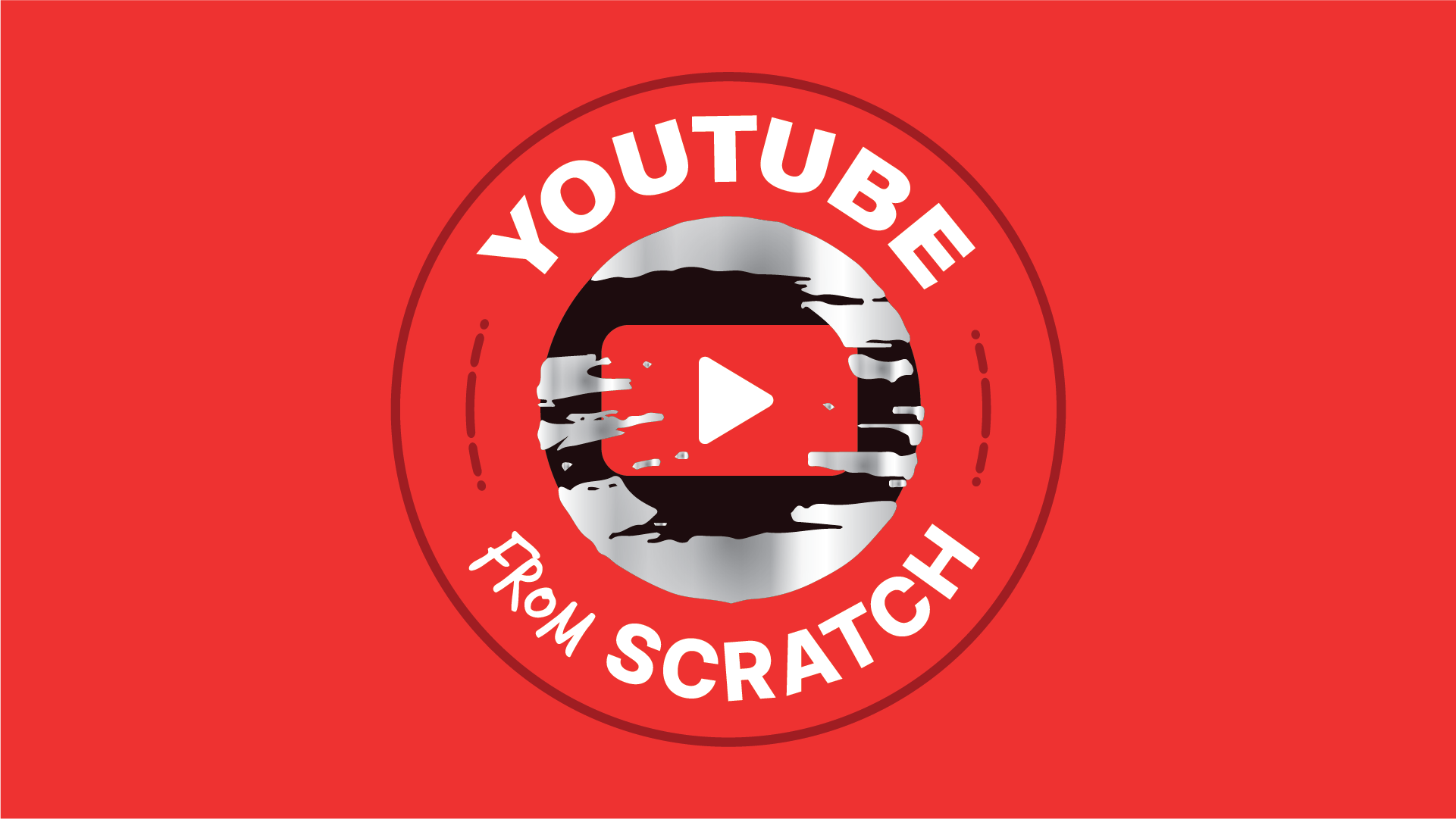 Here's What You Get with YouTube From Scratch
An action plan
Step-by-step, expert instruction from pro-YouTuber, Pat Flynn, and professional videographer, Caleb Wojcik. You'll end this course knowing how to start a YouTube channel, create valuable content for your audience, and generate revenue from your channel.
Video course content
Lifetime access to the course content means that you can work at your own pace and come back for a refresher at any time.
Ongoing help from Pat and the SPI community
You get access to Pat's weekly private Office Hours Zoom call, which is only open to course students. You also get access to the YouTube From Scratch space inside the SPI Academy, our private Circle community for growing entrepreneurs.
Flexible Pricing Available
Choose between two pricing options: a single payment of $499 or three monthly installments of $169.
A note from Pat
Scary. Intimidating. Overwhelming. These are just some of the words that probably describe how you view the world of YouTube as a content creator. One thing is for sure though, YouTube is where the audience is, and every day you're not on the platform with videos to potentially find viewers, you're missing out on reach, impact, and income.
Just putting up a YouTube channel, however, is not good enough. You need a plan—something I wish I had when I started my YouTube journey back in 2009.
When I first started, I didn't have a plan, and after years of mistakes, I finally figured out what worked. Let me tell you, it was like getting Lasik surgery for content creation.
Today, the Pat Flynn YouTube channel has over 360,000 subscribers- but it took a lot of blood, sweat, and tears to get there. In January of 2021, I started a second YouTube channel in a space I knew nothing about—collecting Pokemon cards. In less than a year, I crossed the 100,000 subscriber threshold!
What was the difference?
I finally understood how YouTube works, and I had a plan. And now, both YouTube channels combined earn millions of views and tens of thousands of dollars in earnings per month.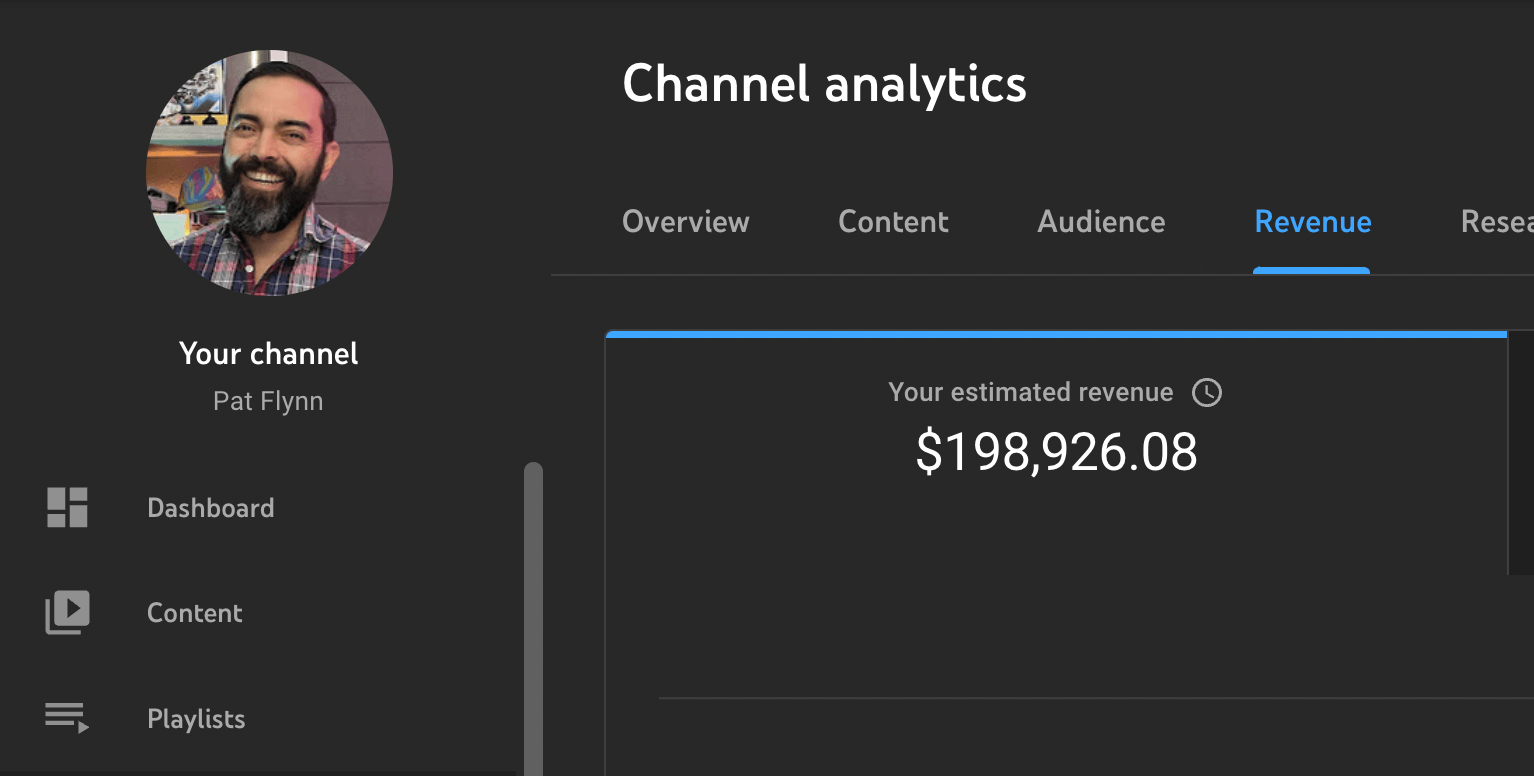 Pat Flynn channel estimated lifetime revenue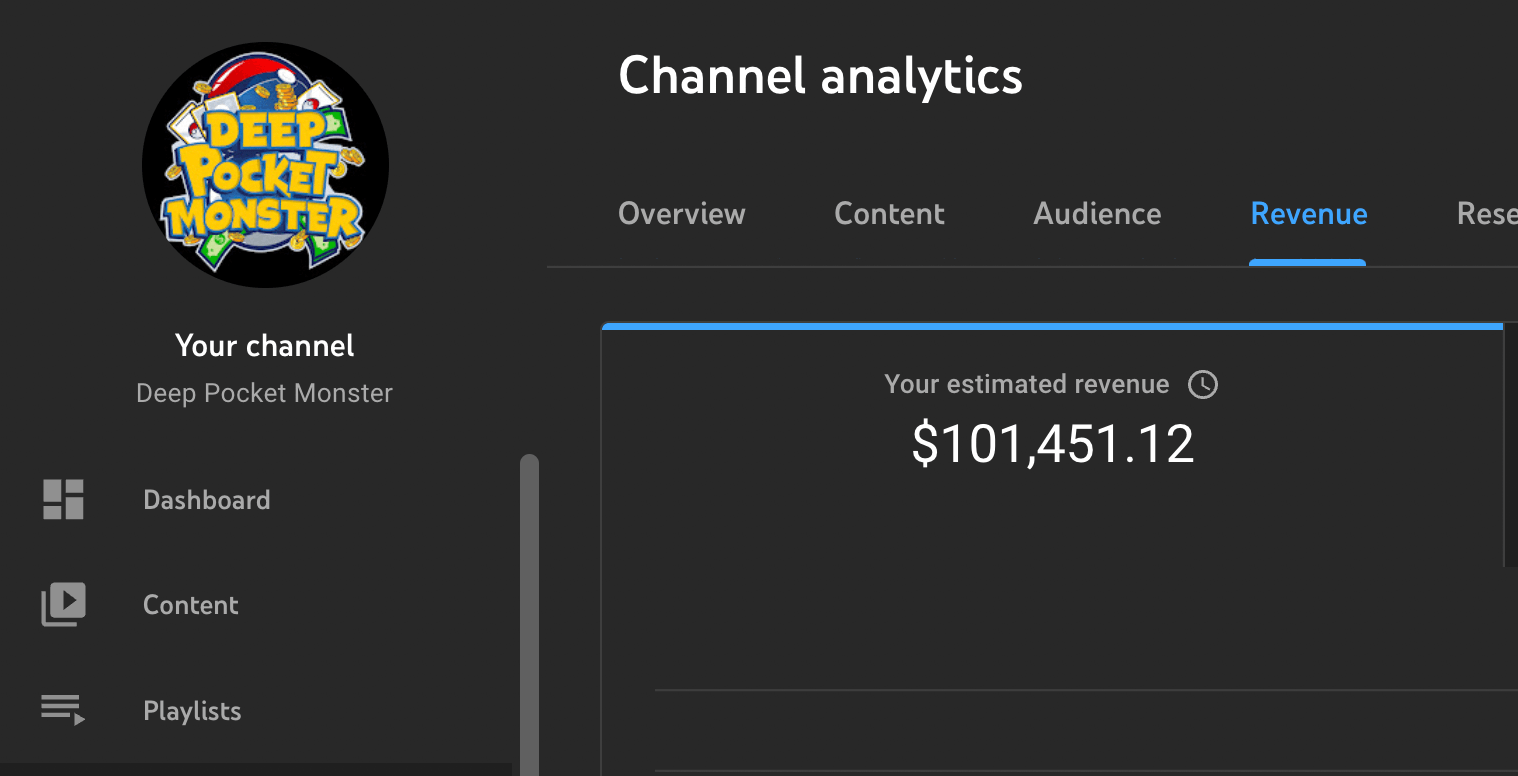 Deep Pocket Monster estimated lifetime revenue
Over the last 9 years, I gained a lot of knowledge and experience that I could apply to this second channel… and it worked! YouTube doesn't have to be hard. You just need to have a plan, stick to it, and have a guide to help you along the way. This is why I've created YouTube From Scratch—to help you create a successful YouTube channel faster than I did, and I can keep you from making the same mistakes I made.
Meet your workshop instructors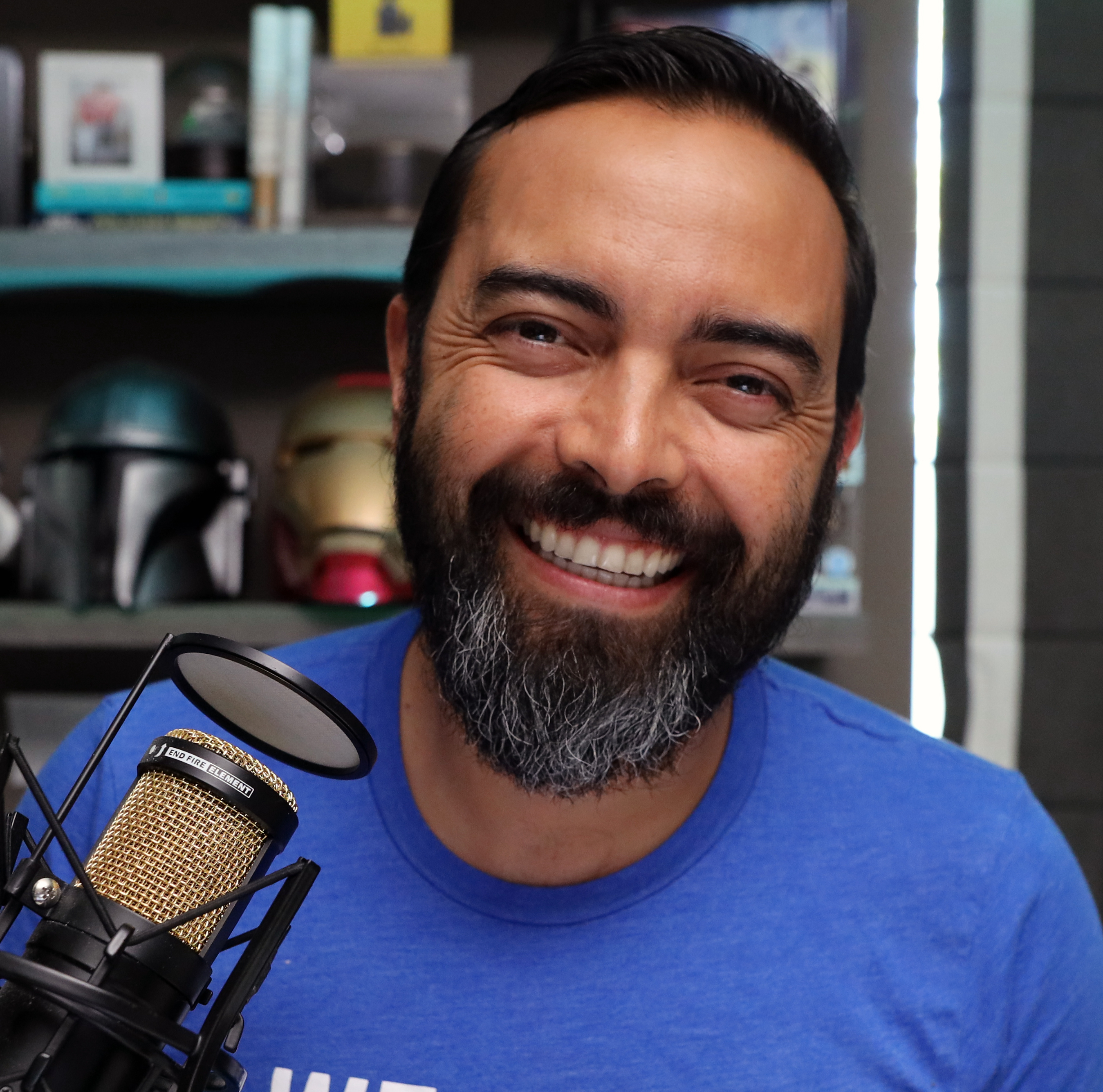 Hi, my name is Pat Flynn.
As I described above, I'm the host of two YouTube channels, Pat Flynn and Deep Pocket Monster. The two channels are focused on very different content, and I've learned a lot of lessons in the process of building those channels that I am eager to share with you, so that you can build your own channel faster.
Along with these YouTube channels, I'm the founder and co-CEO of SPI Media, which is focused on helping entrepreneurs like you build and grow your online businesses. At SPI, you'll find my podcasts, the Smart Passive Income Podcast and the AskPat Podcast.
I'm excited to introduce you to Caleb, my friend and long-time videographer, as well as business partner at Switchpod.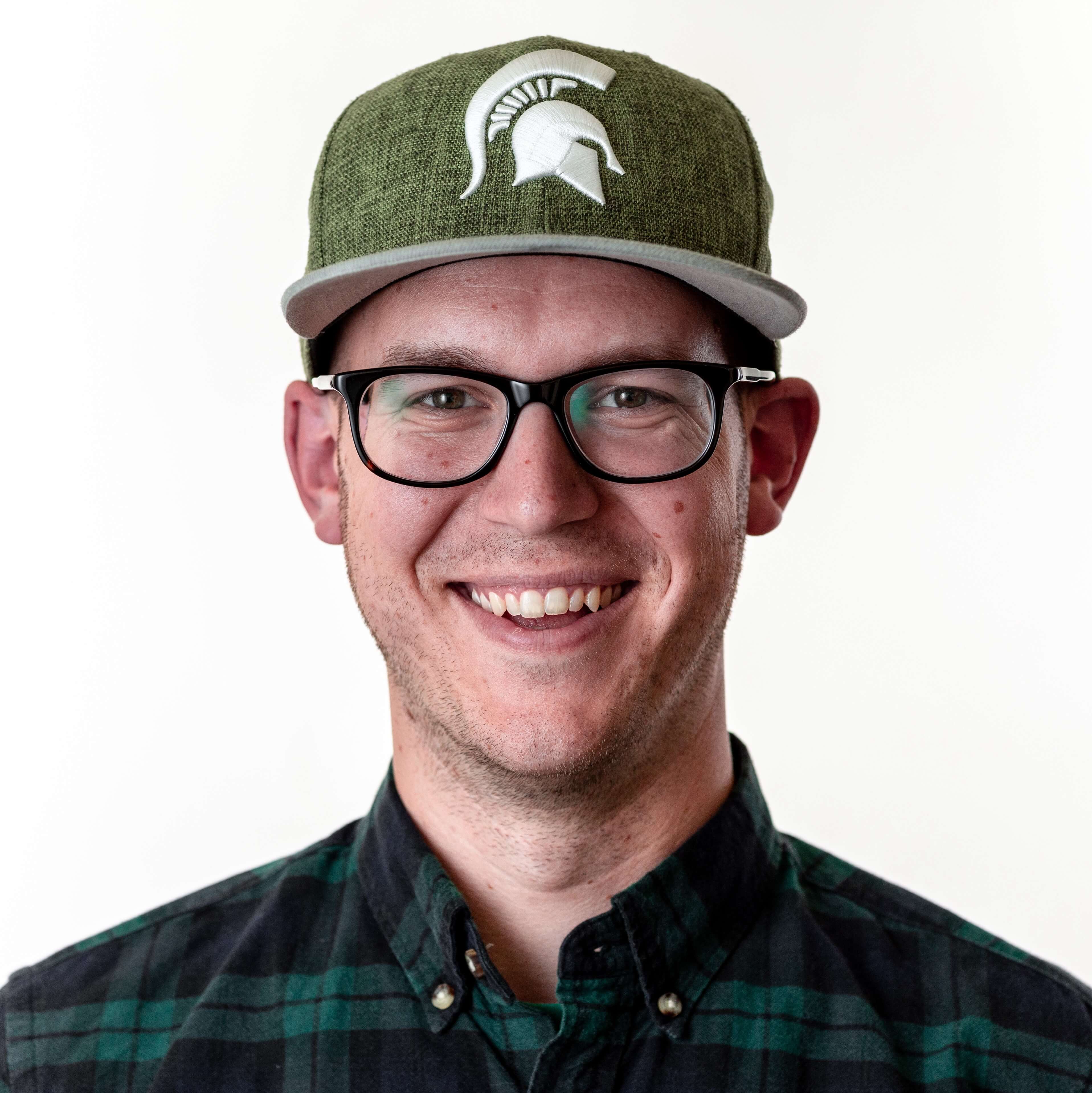 Meet our guest expert, Caleb Wojcik.
Caleb has been making videos for himself and his clients since 2010. He's a "read the manual" type of nerd and a recovering camera gear addict. Over the years he has helped thousands of people make better videos. He knows not everyone can afford to hire a professional to show up & film great videos for them, so he started teaching people how to do it on their own.
Caleb has filmed the NHL, MLB, NCAA basketball, the Rose Bowl, weddings, commercials, book trailers, and plenty of web videos of online entrepreneurs (such as Pat Flynn, Amy Porterfield, and Chris Guillebeau). He help co-found Fizzle.co, but left there in 2014 to start a video production company and teach video production at MakeBetterVideos.com. In 2019, he co-launched Switchpod with Pat as well.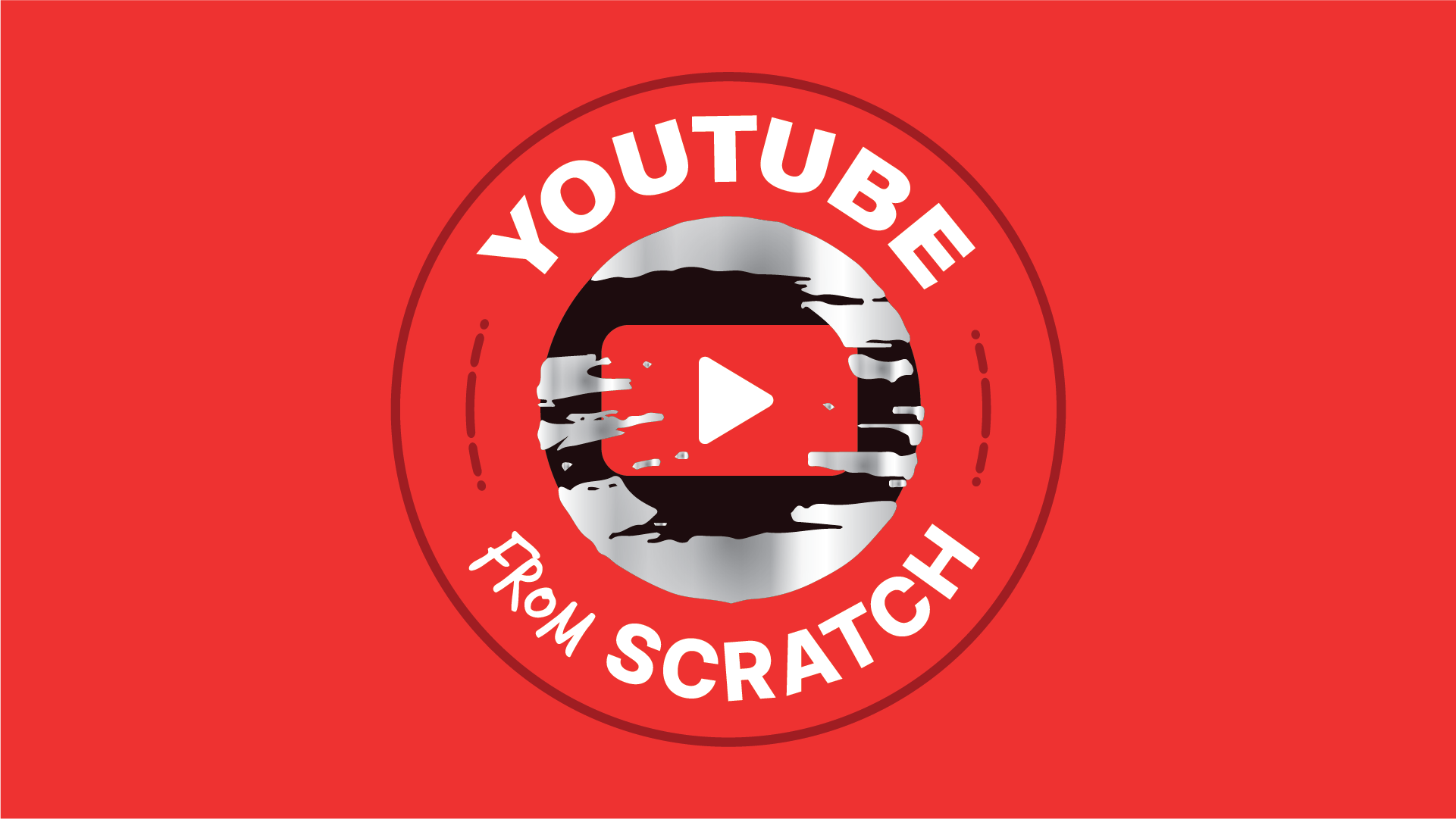 Learn how to start your YouTube channel now
YouTube From Scratch is your roadmap for starting a YouTube channel. It will teach you exactly what you need to know to get started, from two experienced teachers. We won't bog you down with too many details—you'll learn exactly what matters to get your first 1000 subscribers.
Your action plan, video lessons, and supportive community are waiting for you. Take advantage of our flexible pricing now! Choose the single payment for $499 or three monthly installments of $169.
Frequently asked questions
ABOUT THE COURSE
When does the course start and finish?
The course is self-paced and you may take as long as you need to complete it. There is no time limit for completion.
How long will I have access to the course?
You will have lifetime access to the course.
How do I access the course materials?
Log in to SPI Courses by clicking Sign Up/Login in the upper right of this page or by going here.
Course videos are not available for download and must be viewed through the platform. Some items, such as course worksheets, will be available to download.
What skills will this course teach me?
YouTube From Scratch will teach you how to research and select a YouTube channel topic, techniques and guidelines for filming videos, and how to understand YouTube analytics, with the goal of hitting 1000 subscribers. You will also learn methods for monetizing your content.
What equipment/tools will I need to complete the course?
We would recommend a computer for editing and a camera for filming your videos. But you could even film and edit completely on a smartphone nowadays to get started!
PURCHASING THE COURSE
Can I pay with PayPal?
Yes, as long as PayPal supports your country. On the checkout page under the "Billing Information" section, switch from the Credit Card radio button to the PayPal radio button. Choose your country and click "Enroll in Course" to be directed to the PayPal checkout.
What if I am unhappy with the course?
Oh no! We don't want that! We offer a 30-day money back guarantee. If you are unhappy with the course for any reason, let us know within the first 30 days by emailing [email protected] and we will refund your payment.
GETTING HELP
What do I do if I need help?
For questions about your billing or accessing the course materials, email [email protected]
If you have a question about how you put the course methods to work in your own business, we encourage you to ask those in the SPI Academy or at Pat Flynn's Office Hours.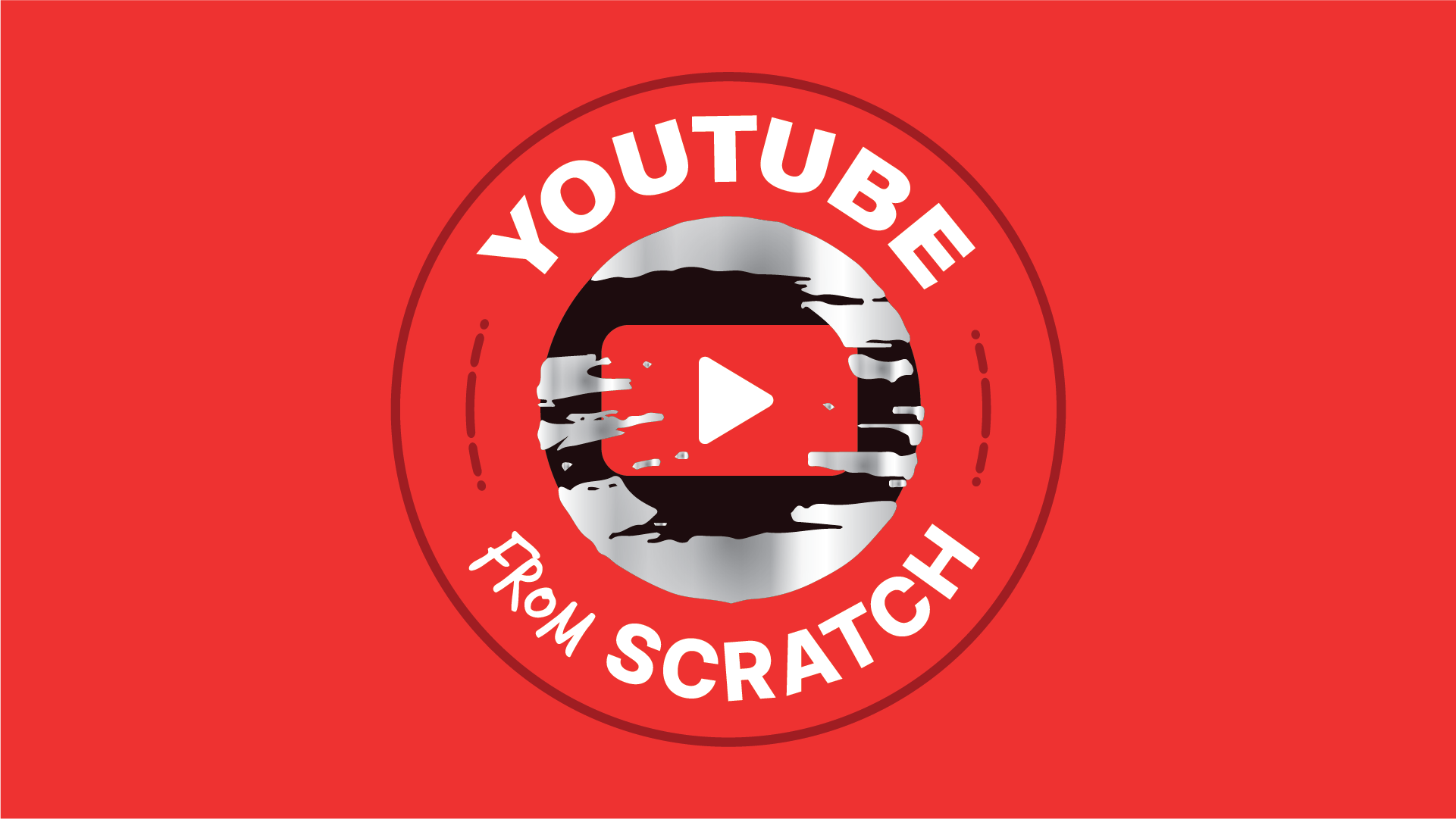 Your plan for YouTube starts here
Our flash sale closes soon! If you're not 100% happy with your course, let us know within 30 days and you'll get 100% of your money back, no questions asked. Join today!
Your action plan, video lessons, and supportive community are waiting for you. Take advantage of our flexible pricing now! Choose the single payment for $499 or three monthly installments of $169.
My Honest Disclaimer:
Hi. Pat Flynn, founder of SPI Media here. I want to make sure you understand this is not a get rich quick scheme. The results I've achieved are not typical, and your results will vary significantly. I've put in years of effort, and have been very fortunate. Not all businesses succeed, and this product will not guarantee your success. This offering is an education tool. Always remember that running a business involves risk. Some businesses succeed, and some fail. Any testimonials are real and valid, but are not guarantees you will obtain the same results.
You should assume that any links leading you to products or services are affiliate links that I will receive compensation from just to be safe. Having said that, there are millions of products and services on the web. I only promote those products or services that I have investigated and truly feel deliver value to you.
© 2022 SPI Media LLC